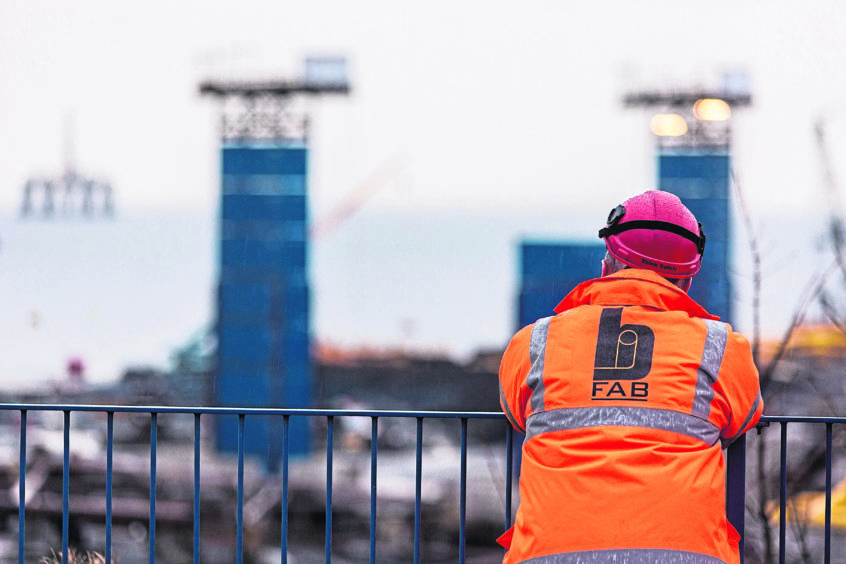 A trade union chief has cast doubt on the Scottish Government's ability to orchestrate an orderly shift away from oil and gas.
Gary Cook of the GMB says Scotland is the "blueprint for how not to deliver a just transition", citing historic failures to ensure renewables projects benefit local communities.
Specifically, he draws attention to one of the country's few fabrication yards, which should be "thriving" off the back of domestic renewables work.
Instead Mr Cook believes it is in a "precarious" position after an offshore wind contract – expected to be the making of the site – was abandoned.
Uncertainty at Methil
Harland and Wolff (LON: HARL) acquired the yard in Methil, Fife, alongside its sister site in Arnish, in 2021 following the collapse of previous owner Burntisland Fabrications (BiFab).
A matter of months later it won a deal with Saipem to manufacture eight wind turbine jackets for the nearby Neart na Gaoithe (NnG) development.
Announced in April 2021, the work was expected to yield almost 300 jobs, but the contract hasn't gone to plan.
In September, Harland and Wolff revealed it had reached an agreement to reduce the scope of the work to four jackets after "complications and delays".
Then, just before the turn of the year, the company dropped the bomb that the deal had been terminated due to cost escalations that had made the job "sub-economic".
Juxtaposed by energy strategy
News that Harland and Wolff had opted to ditch the NnG work came less than a fortnight before the Scottish Government unveiled its blueprint for a just transition.
It contained an ambition to "maximise the use of Scottish manufactured components" in energy transition projects, something that has been sorely lacking to date.
But without growth in the number and scale of fabrication yards north of the border, it's likely the lion's share of work for offshore wind farms will continue to take place overseas.
'Radical change' needed
Mr Cook, GMB Scotland senior organiser, said: "Scotland is the blueprint for how not to deliver a just transition for workers and their communities, and Methil is central to the story.
"It's a yard and community that should be thriving, fabricating the infrastructure needed to help power the domestic and global renewables sector.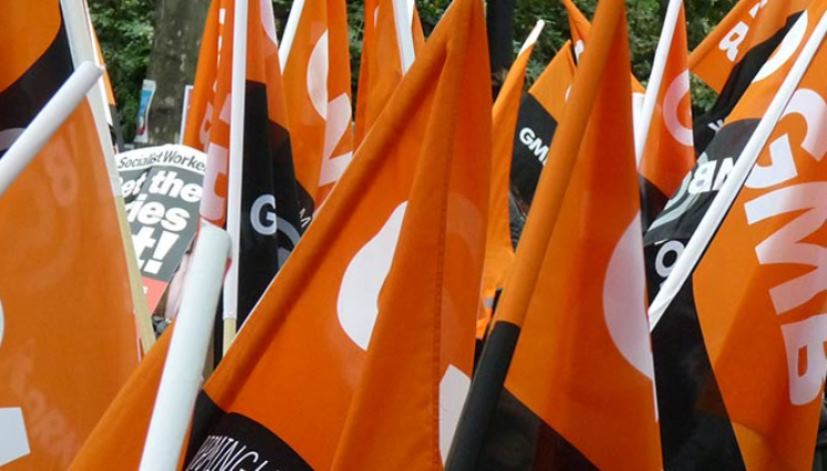 "Instead, the outlook for the yard remains precarious because the Scottish and UK governments have consistently failed to create the industrial conditions needed for communities like Methil to compete and prosper.
"That's why tens of thousands of green jobs have been offshored to the rest of the world over the last decade, and without radical change that failure will continue."
Responding to Mr Cook's comments, a Scottish Government spokesperson said: "The Scottish Government is wholly committed to a just transition that will help us meet our climate targets while supporting good, green jobs for our highly skilled workforce.
"We have committed £2 billion in low carbon funding to invest in new measures to end Scotland's contribution to climate change and create green jobs.
"Initiatives like the Just Transition Fund for the north east and Moray, the Green Jobs Fund and the ScotWind projects will deliver investment across the Scottish supply chain and help create and support thousands of good green jobs.
"We have engaged extensively with workers, trade unions, communities, businesses and local authorities to understand how best to deliver on their vision for their regions.
"Recently, new research from the Universities of Warwick and Strathclyde provided an initial upper estimate that up to 100,000 roles in Scotland are 'new and emerging' green jobs and the PWC Green Jobs Barometer, published last month, showed Scotland is the top ranked nation in the UK for green jobs creation for the second year in a row."
A UK Government spokeswoman added: "While industrial policy is a devolved matter, the UK is leading the world on climate change and our British Energy Security Strategy sets out our plan to supercharge our domestic renewable energy and nuclear capacity, as well as supporting our North Sea oil and gas industry as we transition to lower carbon energy."
Harland and Wolff were also approached for comment.
Recommended for you

Just Transition commissioner warns of 'Field of Dreams' approach to net zero