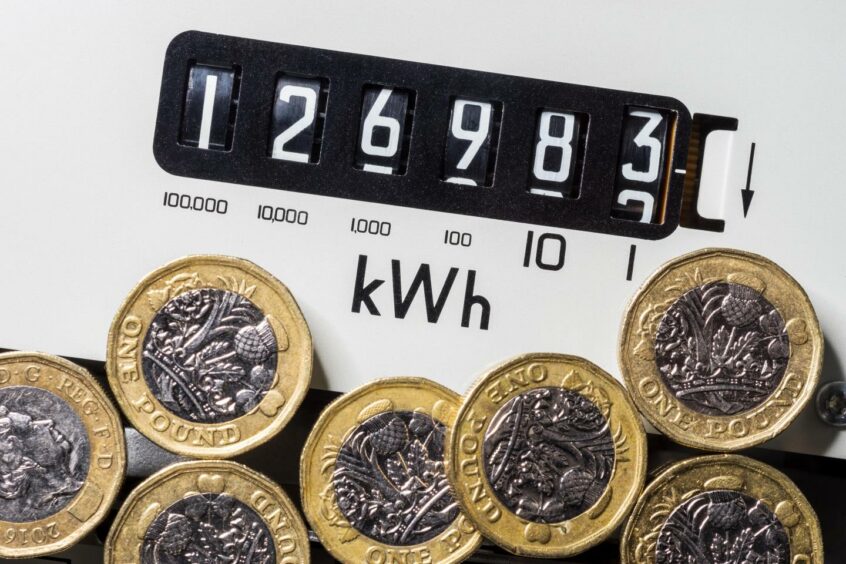 The average home could save £500 a year on bills under the new price cap from April with good insulation and heat pumps, a report has said.
But research from think tank IPPR warns that public investment in energy efficiency and low-carbon heating is falling short of what is needed to meet climate goals to cut gas demand and emissions – and slash household costs.
The report calls for planned investment earmarked for after 2025 to be brought forward to the next two years to plug a £5.8 billion funding gap.
IPPR analysis says that an estimated £12.7 billion of public funding is needed to boost home insulation by 2025 – but there is a shortfall in spending of at least £2.4 billion.
It also warns that £5.1 billion of public spending is needed in electric heat pumps, which replace gas boilers to provide hot water and heating, but there the funding gap is £3.4 billion.
The investment needed to bridge the gap could come from bringing forward the £6 billion the Treasury recently pledged for energy efficiency from 2025 to 2028 to this Parliament, the think tank argues.
It also warns that the Government is falling short by £2.6 billion against its own manifesto commitment to spend £9.2 billion during this Parliament on energy efficiency.
But well-insulated homes, with good-quality ventilation and low-carbon heating can cut bills and create up to 2.7 million direct and indirect jobs, boosting growth and helping with levelling up, the report says.
It says that under the new £3,000 energy price guarantee that comes in from April, upgrading homes with high-quality insulation, ventilation measures and heat pumps could save the average household up to £500 on annual bills.
The most cold, draughty homes could save even more from the green measures, with savings of up to £2,000 for the least energy-efficient properties, the report said.
As well as increasing public investment by at least £5.8 billion into energy efficiency and low-carbon heating between now and 2025, the Government should also set out a comprehensive, nationwide "GreenGo" retrofitting programme, the report urges.
IPPR says the GreenGo programme would be a "one-stop shop" to provide funding, loans and advice to households to green their homes.
The Government should work with unions, businesses and workers to develop high-quality job standards and provide £160 million in funding a year so people can learn the skills needed for green retrofits, it says.
Plans to phase out gas boilers by 2035 should be turned into regulations for a phase-out by 2033, and regulations should require homes to have an energy performance certificate (EPC) rating of C by 2028 for privately rented properties and 2030 for homeowners, the report urges.
Josh Emden, senior research fellow and lead author of the paper, said: "A genuine commitment to a comprehensive retrofitting programme can help the Government meet multiple objectives. Insulating and decarbonising our leaky homes can cut bills, create jobs, level up the country, reduce energy demand and improve energy security.
"In the current cost-of-living crisis, the scale of investment now urgently needs to be commensurate with the scale of the benefits on offer as well as the crises we face."
Luke Murphy, associate director of the energy, climate, housing, and infrastructure team at IPPR, added: "If the Government wants to take energy independence and net-zero seriously, then it must start looking at common-sense solutions.
"Creating a scheme like GreenGo, a one-stop shop for grants and loans, and for advice, is a no-brainer.
"It could help Rishi Sunak deliver on his key objectives of reducing inflation, tackling the cost of living, and growing the economy as well as reducing carbon emissions."
Recommended for you

Swedish heat pump firm Aira launches in UK pledging £300m investment