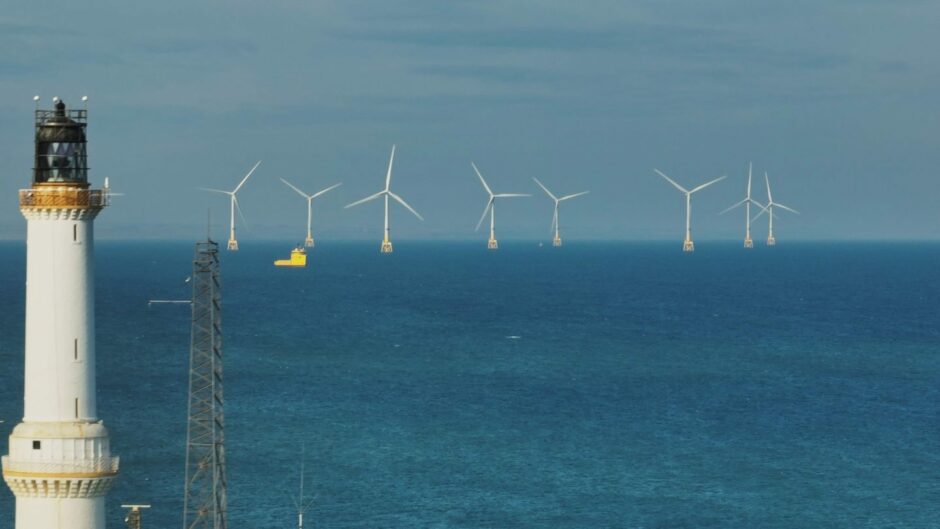 Offshore Energies UK (OEUK) has produced a new documentary aiming to shine a light on UK workers tackling the energy transition.
Titled 'The Time is Now: the UK's changing energy industry' – and produced in partnership with Scotland-based documentary maker Thomas Hogben – OEUK says the film hopes to capture the "hopes, fears and ambitions" of some of the people working on the frontline of the nation's energy transition.
Spanning workers across the UK, from Aberdeen to the Humber and Derbyshire, it shows both the personal and professional lives of people working to decarbonise the oil and gas industry, while also exploring the push into new technologies including wind, hydrogen and carbon capture and storage (CCS).
It also explores some of the steps being taken by the sector to reduce its operational emissions and decarbonise infrastructure, including the electrification of offshore platforms and the capture and storage of emissions.
The film was launched on Monday following screenings in Aberdeen and London and attended by politicians, energy companies, trade unions and members of the workforce.
The offshore energy sector employs over 160,000 people across the UK, while research from Robert Gordon University suggests this will rise to around 200,000 people by 2030.
OEUK's most recent Workforce Insight report found that the number of workers supported by oil and gas activity rose in 2021, after a considerable drop due to Covid-19 the previous year.
At the same time however, it also found that as demand for the energy workers ramps up, companies are increasingly identifying skills shortages as a major barrier to their efforts to transition.
OEUK workforce engagement manager Alix Thom said: "This film shows the real people working day in and day out to transform the UK's energy system. They are great examples of the sector's stars, addressing the biggest challenges facing society today by applying their ingenuity, commitment and conviction.
"We hope that this film demonstrates the diverse range of talent we have working in energy, and the broad range of fascinating roles available."
The film can be viewed online from Tuesday on the OEUK website.
The release follows the publication of the Scottish Government's draft energy strategy, in which it said it would consult on whether there should be a "presumption against new exploration" for oil and gas in the North Sea to accelerate energy transition.
Presenting the strategy Scottish energy secretary Michael Matheson said it would explores the challenges of moving away from oil and gas and the ability of low carbon and net zero energy generation to, "not just replace, but to build on the employment opportunities that people, particularly in the north-east have come to rely on."
However, the document met with condemnation from businesses and workers across the north-east, some of whom branded the move a "breathtaking betrayal of one of Scotland's biggest industries."
Recommended for you

'We need more projects like Rosebank': Industry reacts to oil field approval