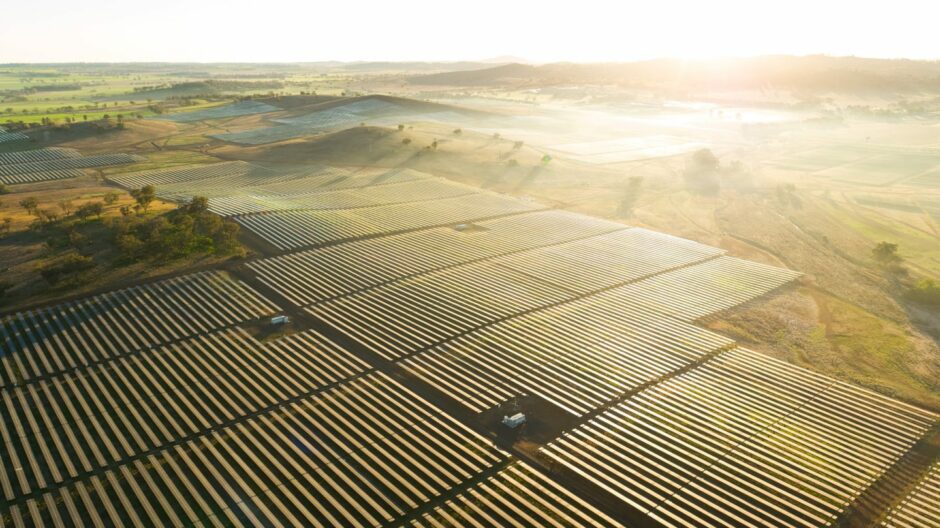 An ambitious plan to power Singapore using Australian solar won another lifeline on Wednesday after a court in Sydney agreed to a sales process put forward by the project's administrators.
Sun Cable, a A$30 billion ($21 billion) business plan backed by two of Australia's richest people, has less than A$3.6 million in cash and looming bills of more than A$10 million, lawyers for administrators FTI said in Australia's Supreme Court Wednesday. The administrators were granted their application to extend the next meeting of creditors until May 31 while a buyer is sought.
Engineering firms and advisers responsible for building the world's biggest solar farm and a 4,200-kilometer (2,600-mile) subsea cable to Singapore are expected to bill the business A$6.7 million this month, adding to A$3.98 million the company has already owed since October, the lawyers said. An interest-free interim loan of A$65 million from Mike Cannon-Brookes that was announced last week is expected to help Sun Cable continue operations until a new owner can be found.
Sun Cable filed for voluntary administration earlier this month after disagreement between tech mogul Cannon-Brookes and mining magnate Andrew Forrest over terms for providing further funds to the project's next and largest stage. Investment bank MA Financial is searching for a buyer and both Cannon-Brookes and Forrest are thought to be among likely bidders.
The largest creditor, a firm named Guardian, is owed nearly A$10 million, making it nearly as large as all other parties combined, including Sun Cable's 93 employees, the lawyers said.