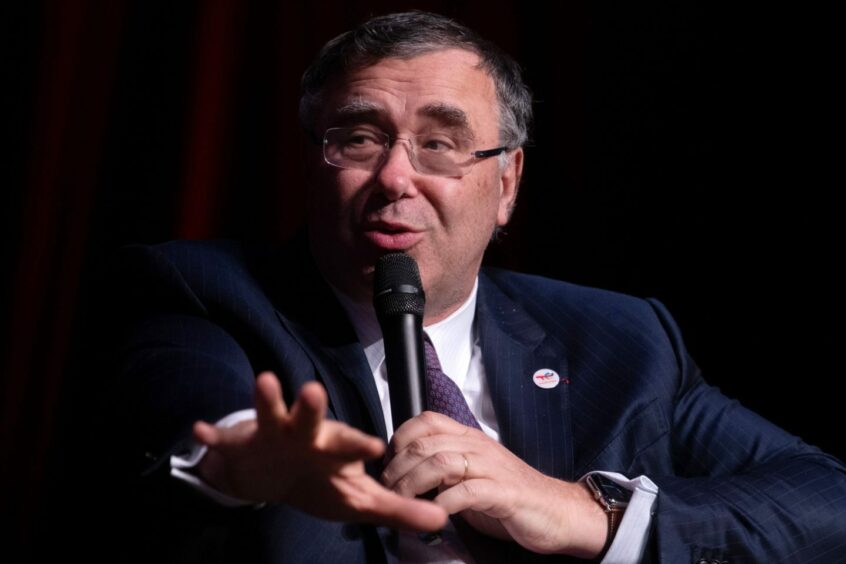 French energy giant TotalEnergies put a multi-billion dollar plan to produce green hydrogen with Adani Group on hold, pending audits of the Indian conglomerate accused of fraud by a US investor.
The hydrogen partnership announced by the two groups last year "hasn't been signed, and won't be signed for the moment," TotalEnergies Chief Executive Officer Patrick Pouyanne said at an earnings presentation near Paris on Wednesday. "We'll wait for the results of the audits."
Shares of the companies of the Indian conglomerate have slumped in recent weeks after US short-seller Hindenburg Research accused Adani Group of stock manipulation. The company has repeatedly denied the allegations.
The French oil and gas company has invested $3.1 billion in stakes of Adani assets such as Adani Total Gas Ltd. and Adani Green Energy Ltd., which represent 2.4% of TotalEnergies' capital employed last year.
"These companies have assets and revenue" and are "healthy," Pouyanne said. The French company conducted due diligence before and after investing in the Adani companies, he said.
Shares of Adani Green and Adani Total Gas are still up by a factor of two and eight, respectively, since Total invested in them, the CEO said.
Recommended for you

Expro wins Tilenga work from TotalEnergies