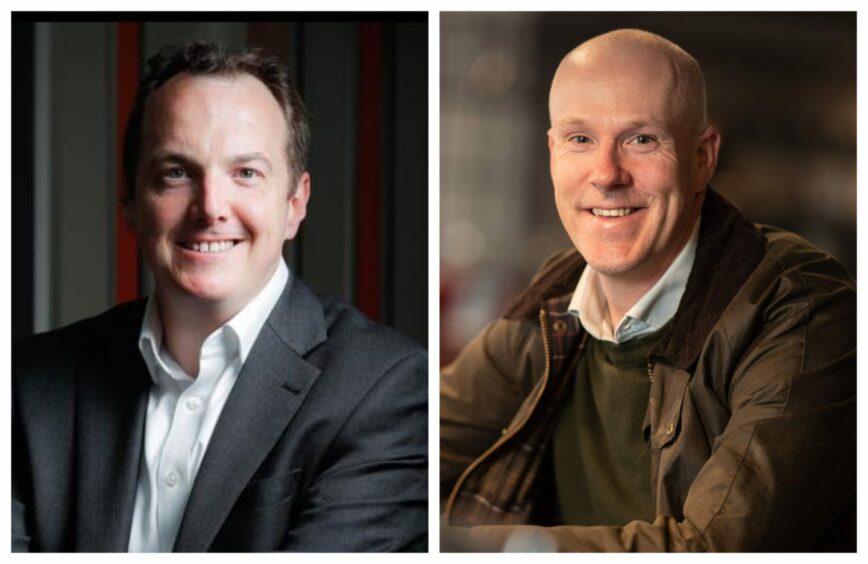 ETZ Ltd has added a further two Aberdeen energy veterans to its board, ahead of what it says will be a "crucial period of delivery".
North Sea Transition Authority (NSTA) chief executive Stuart Payne and Shell's Aberdeen-based head of corporate relations Padraig McCloskey have formally joined the board of the non-profit, it announced on Friday.
The appointments come as the group prepares to make "a number of positive announcements" on private sector investment in its proposed Energy Transition Zone (ETZ) in the south of the Granite City over the coming weeks.
Mr Payne replaced his predecessor, Andy Samuel, as chief exec of the NSTA in January.
Having served as co-chairman of the industry's Supply Chain & Exports Taskforce between 2016-22, he has also been closely involved in several initiatives to sustain and grow the capacity and capability of local industry to meet the opportunities of the energy transition.
Mr McCloskey meanwhile leads Shell's corporate relations team in Scotland and has responsibility for the supermajor's government and stakeholder communications.
His company has also been closely involved with the development of the zone, announcing plans last year to work alongside its ScotWind partner ScottishPower to help drive skills and employment opportunities in floating wind.
The tie-up would see the pair link with the National Energy Skills Accelerator (NESA), an ETZ member backed by a range of north east educational establishments.
Welcoming the appointments ETZ Ltd chairman, Sir Ian Wood, said: "The North East of Scotland is undergoing an exciting and remarkable transformation as it repositions itself as a globally recognised energy cluster focussed on the delivery of net zero.
"ETZ Ltd and the Energy Transition Zone are at the very heart of this transformation and we are very fortunate to draw upon a Board with a wealth of experience across various sectors within the wider energy industry as we seek to accelerate our activities. Both Stuart and Padraig are excellent additions to the Board who will offer invaluable insight as we shape our future delivery and I thoroughly look forward to working with them."
The group's lineup now includes executives from across the energy space, including from the likes of Proserv, Storegga, Mainstream Renewable Power, Port of Aberdeen and Scottish Enterprise.
Mr Payne said he looked forward to supporting the group's board and leadership "to develop a focal point for low-carbon technology which will attract investment to Aberdeen, accelerate the energy transition to net zero and create thousands of skilled jobs in clean energy."
Mr McCloskey added: "I am excited by the opportunity to support ETZ's ambitious vision as the region seeks to anchor the skills and capability that will ensure the North East of Scotland is at the vanguard of Europe's energy transition.
Plans for the ETZ include a "campus model" with five distinct areas spread across a vast expanse to the south of the city, including areas dedicated to hydrogen, offshore wind, training and business premises.
However, local campaigners have criticised the plans, which would involve building on one-third of St Fittick's park – an area described as Torry's last green space.
Recommended for you

ETZ offers £2m to help make north-east 'net zero capital of the world'