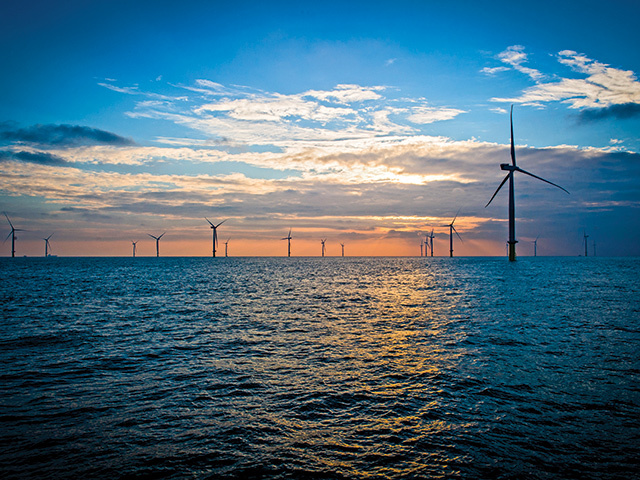 Offshore wind capacity has grown by a record 79% in the last 12 months, outstripping the expansion of onshore windfarms for the first time, a new report has shown.
RenewableUK, the body for the renewables sector, said offshore windfarm development had seen a "step change" as more projects come online and the number of turbines used is scaled up.
Its study, which assessed the year from July 2012 to June 2013, covered the opening of four large-scale offshore projects that went operational during the 12-month period.
These were the Greater Gabbard, built 14 miles off the coast of Suffolk; Gunfleet Sands III off the coast of Clacton-on-Sea, Essex; Sheringham Shoal off the north coast of Norfolk and the London Array, which is currently the biggest offshore windfarm in the world.
The body said the array was part of a trend which saw the size of offshore windfarms grow bigger, at the same time that land-based farms were growing smaller. Project sizes onshore were declining overall, due partly to the growth of the market for small, sub-5MW turbines, with projects at this scale now making up two-thirds of new onshore submissions, the report said.
Other factors include a reduction in the availability of larger sites, and developers' responses to changes in the planning system.
Maria McCaffery, RenewableUK's chief executive, said: "We've smashed another record in the past year with more offshore wind installed than ever before – the 79% increase in capacity within 12 months is a terrific achievement.
"With onshore expanding by 25%, the wind industry as a whole has proved that it has the tenacity to achieve substantial growth."
Recommended for you

Tech giant Amazon announces investment in 'major' Scottish offshore wind farm