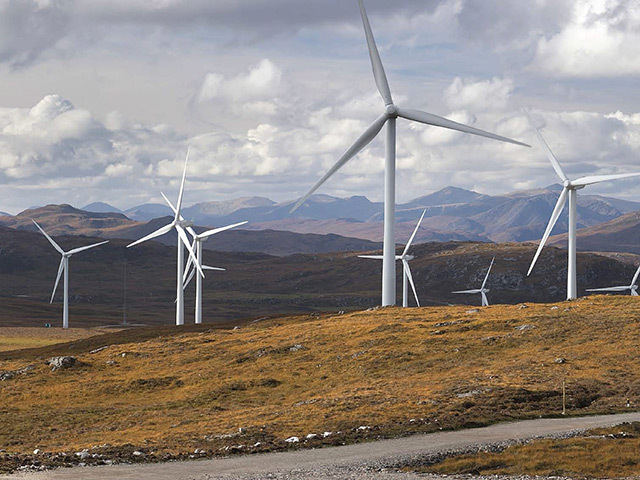 A landmark commitment from Scotland's wind energy sector to invest more in local communities was dismissed as "derisory" by campaigners last night.
Scottish Renewables published a protocol committing to provide £5,000 to local projects for every megawatt of generating capacity at new onshore windfarms of 5MW and upwards.
The industry body, which represents 300 companies, said the move could provide millions for communities over the lifetime of a large-scale development.
The new set of standards also includes a pledge to work with the Scottish Government to explore an increase in community ownership of turbine schemes.
But national campaign group Scotland Against Spin described the initiative as "meaningless" after Scottish Renewables admitted there would be no sanctions in place for firms who do not comply with the guidelines.
Chairman Graham Lang said: "This is far too little, much too late.
"It's a desperate rebranding exercise by a mendacious industry which wants to pretend it's community-minded when it is ruthlessly profit-minded.
"£5,000 per megawatt is derisory, no more than that already recommended by UK and Scottish Governments. Set against the revenues an average windfarm in Scotland receives, it's around 2%."
Figures published by Scottish Renewables in July showed that windfarms that have signed up to the Scottish Government's Register of Community Benefits from Renewables have contributed more than £5million a year in community payments.
Niall Stuart, chief executive of Scottish Renewables, said: "We want to clearly state our industry's commitment to delivering local benefits from every new windfarm.
"The protocol will also ensure a consistent approach to the development of community benefit agreements."
Energy Minister Fergus Ewing welcomed the announcement, and said the guidelines for the wind energy industry in Scotland went further than those adopted in other parts of the UK.
He said: "This protocol is an important step in the right direction as we move towards a position where as many new windfarms as possible, even small scale developments, are able to sign up to these commitments."
Moray Council was the first local authority in Scotland to call for a moratorium on windfarm developments.
And the chairman of its planning committee warned last night the payments now being offered by the renewables industry could be perceived as a bribe.
Douglas Ross said: "Clearly those living the nearest to wind turbines will be the most affected by their presence.
"While it is right and proper that a community benefit payment is made, I would be very nervous that the introduction of this payment could be seen by some as a bribe to stop the people living in the shadow of a wind turbine from raising any objection to it.
"I feel very strongly that community benefit should be negotiated only after a planning application has been determined."
One of the most controversial developments in the region has been the Brown Muir windfarm near Elgin, which was originally tabled as a 19-turbine scheme but is in the process of being scaled down.
Innes Community Council has objected to the project.
Community council secretary, Peter Bush, said: "To be perfectly honest we would not even enter into discussion on this until the windfarm has passed through the planning stage. Innes Community Council would not have anything to do with any benefits. We sort of see it as a bribe."