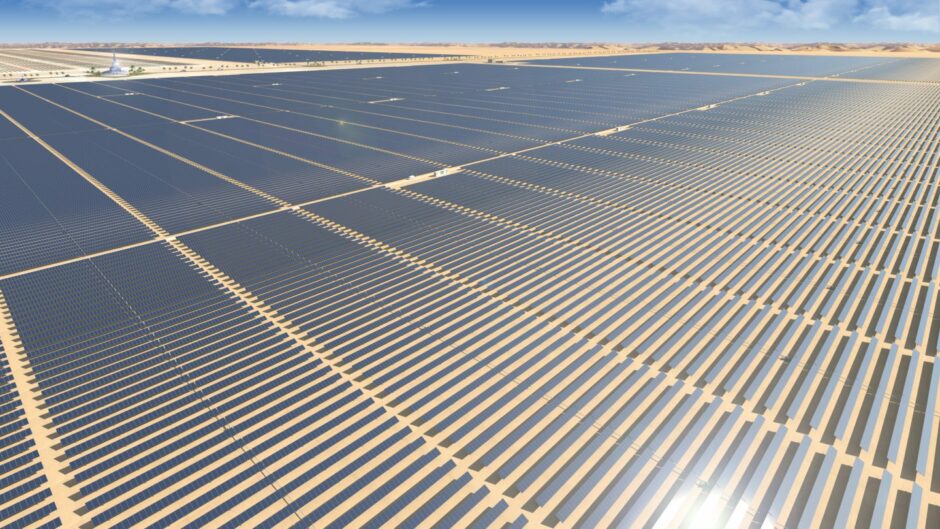 While the wider industry may be rife with concerns around inflation and how to secure investor support, the clean tech space is feeling much more confident.
The scale of the challenge, of cutting emissions and reaching net zero, demonstrates just how important support for new technology is.
"Climate change is a business opportunity," Carbon13 managing director and CFO Jonathan Cumming said today at the Innovate Energies Summit. "Everything we do needs to be reinvented. We see that as an opportunity for harnessing innovation and business and making it a force for good."
Shell Ventures principal Bilal Ahmad said he saw more opportunity in "clean energy than I see in oil and gas. As a venture fund, we've ceased investing in oil and gas. It doesn't make sense, from a returns perspective."
Shell Ventures has made investments this year, he continued. "There's a discussion you can have about valuations but there's heaps of opportunities that I want to get to, so we're still very active."
Orsted lead R&D specialist David Bould agreed that the company was still keen to invest, despite the wider economic pressures. "There's a need to innovate that's only increasing. The only risk that we see is around the nature of investments that a start up can access."
Higher interest rates does drive the need for more sound business models from start ups, Jerome de Richemont of Blue Pelican Capital said. "Projects are more serious and investors want to make sure" the opportunities they are considering are sustainable.
Setting the scale
One topic of conversation at the Innovate Energies Summit was around how to achieve scale during growth.
Carbon13, which is backed by Barclays, EY and BP, has a stated target requiring those seeking its support to show they will "remove 10 million tonnes of CO2e per year from the environment, or mitigate its emissions," Cumming said. "We'll finance anything, but it has to be credible."
The summit saw a number of statements from funds looking for opportunities. Shell Ventures launched a new fund at the end of 2021, with $1.4 billion.
Shell Ventures' Ahmad said the company had three modes of investment. In companies with ready deployment potential for Shell and its customers, such as electrolysers. The second is opportunities where Shell may be a natural owner, such as direct air capture (DAC).
The third type is where Shell "takes a position … to provide insights back into Shell that may be disruptive. We think things like nuclear fusion or autonomous vehicles are things that could pose major disruption."
Seeking external disruptive change is also on Orsted's agenda. Bould said the "role of my team is to form relationships between start ups and our internal technical specialists for our innovation needs".
The company invests in start ups, provides acceleration, pilot projects and technical experts, Bould said. The company recently chose 10 start ups to take part in its Orsted Propel project, which focuses on innovation in offshore wind.
Orsted has also invested in a Norwegian tech start up, Spoor, which aims to use AI to track and detect birds around wind farms. "If it's proven, it will give us much greater understanding of bird behaviour" around the infrastructure. It has invested in Spoor and is working on pilot projects at three different sites.
Corporate support
Government will also have a part to play in driving technology. Innovate UK head of clean growth strategy Sarah Tennison noted the importance of grant funding to help investors come in.
The innovation agency launched a hydrogen fund earlier this month, but Tennison highlighted the importance of corporate support for driving progress.
"Part of the journey is having connections with corporates, knowing people who can provide support for business models and how to scale," Tennison said. "Grant funding has a role but the key from my perspective is corporates."
Scaling up is "hard to do", agreed de Richemont. "You need a business plan that gives confidence. You must know your suppliers, are they able to follow the project through to the end."
Alyssa Gilbert, director of Imperial College London's Undaunted group, raised the need for both speed and patience. "There's a need to deploy more quickly", she said, but also investors will need patience to develop projects and carry out tests.
"You might want to be a bit more patient, to get a bigger pie at the end. We need everybody, innovators and investors, to be brave and risk taking. That's maybe something we don't do enough in the UK. Dream big," Gilbert said. "Let's join up a little bit better, so businesses can grow and scale up in the UK."
More and more
While investors talked of their desire to find projects, perhaps inevitably the innovators at the conference felt that they could do with more money, faster.
Karolina Attspodina, CEO of We Do Solar, said investors have "for a long time been comfortable with investing in software technologies. It's about time to find other solutions as well. Carbon is not going to reduce itself with just software."
She went on to express the hope that investors would not be so risk averse in future. "For these companies to move forward, we need operational cash to be able to unlock the bank financing."
Shell Ventures' Ahmad said that the investor was open to taking on early stage risk. Just as importantly, though, the investor is open to sharing insights from its experts with early stage companies, to provide insights about directions in which to grow.
"Interaction with our experts, we look at seed stage companies, rather than pre seed, we may invest or we may not. But that conversation is critical. We need to have more dialogue, particularly in the early stage. Shell Ventures takes tech risk, we're after high risk, high reward."