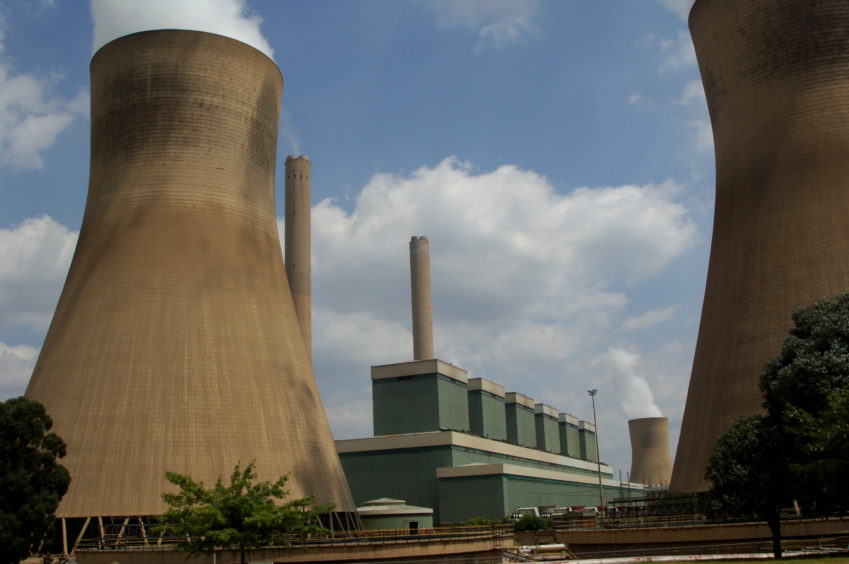 Eskom has appointed an interim CEO following the shock departure of Andre de Ruyter.
De Ruyter gave an explosive interview earlier this week, in which he highlighted extensive concerns about criminality in Eskom. He also questioned the ruling party ANC's ability to govern.
Calib Cassim will be the new interim head of the company with immediate effect. Cassim became Eskom CFO in November 2018, after serving as interim CFO since July 2017.
De Ruyter had been expected to leave Eskom on March 31. He announced his resignation in December – at the same time as an attempted assassination plot involving cyanide took place.
De Ruyter resigned following an accusation of treason from Minister of Mineral Resources and Energy Gwede Mantashe.
By mutual agreement with the board, De Ruyter has shortened his notice period to February 28. He has led the company since December 2019.
Danger and corruption
The outgoing CEO gave an extensive interview to Annika Larsen this week, on the My Guest Tonight show.
De Ruyter said around 1 billion rand ($54 million) was stolen from Eskom every month. Such a scale of theft, he said, must implicate some degree of complicity from politicians.
"We've started closing the taps and that doesn't make you any friends. There's a long list of people" who might have wanted to kill him, de Ruyter said.
The danger does not end with de Ruyter. The manager of the Tutuka power plant has to wear a bulletproof vest and be accompanied by armed guards, the executive said.
"I knew there was corruption. I believed that … the era of state capture had come to an end. State capture was like a cancer that has been unsuccessfully treated," he told Larsen.
Efforts to transform South Africa's power sector, and reduce its coal reliance, have faced opposition. "There are so many vested interests in the coal value chain, that the threat of decarbonisation … is so eagerly opposed."
The inability to provide renewable energy for local manufacturers poses an "existential" threat, de Ruyter said, in the face of carbon border taxes. The environmental impact of air pollution kills 29,000 people per year "and we are somehow ok with that. I have a big issue with that."
De Ruyter has said he will leave South Africa.
Recommended for you

De Ruyter and the Eskom files come under fire