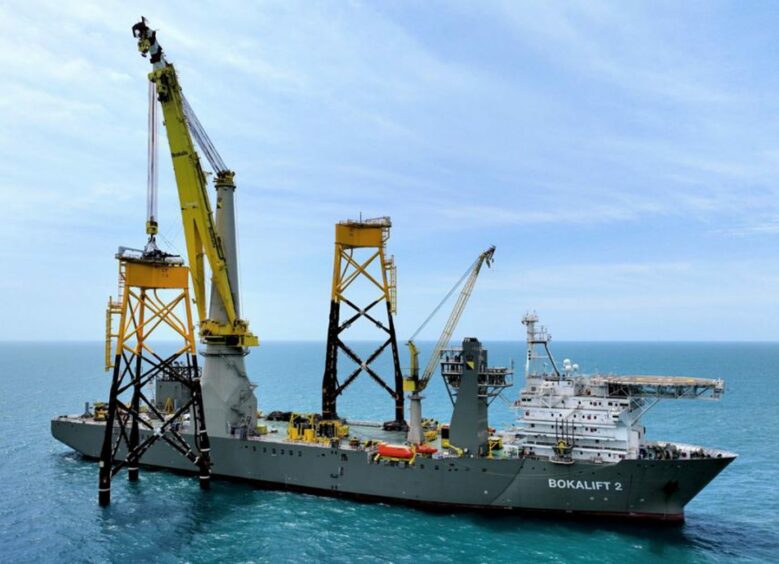 Royal Boskalis reported a "sharp increase" in profitability and revenue in 2022, as offshore wind projects helped drive backlog above €6 billion.
The Dutch marine group reported a rise in pre-tax profits to €282m, while revenues also grew by more than 20% on last year to €3.58 billion.
The company ended the year with €237m in net cash and a "historically high" order book of €6.1bn – a result it said left it "excellently positioned for the years ahead."
The strong performance comes in the wake of a voluntary public offer earlier in the year that saw Boskalis delist after 50 years of trading on the Amsterdam stock exchange.
Much of the order backlog comes as a result of the group's offshore energy division acquiring work for several offshore wind projects in the United States.
Revenues within the unit increased by 14% and despite a quiet year for its subsea cables arm, services in transport, subsea and surveying more than made up the shortfall, the group reported.
Chief executive Peter Berdowski added: "Offshore Energy had a good year despite the turmoil in the energy market. We were busy in the offshore wind market in Taiwan, France, Germany and the United States.
"Mid-2022 we also commissioned our newest crane vessel the Bokalift 2. This vessel is now being modified in Rotterdam, after which she will leave for the United States for three wind projects."
He said there continued to be "strong growth in demand" in the offshore wind sector and for subsea services in the decommissioning market.
"Looking ahead, I am proud to state that our offshore order book not only reached a record high, but that 75% of the backlog is comprised of renewable energy projects," he added.
"We recently acquired our 100th offshore wind farm project and we have been involved in the realisation of nearly half of all offshore wind farms worldwide over the past decade."
The results follow the company's securing of a major transport and installation contract for the Moray West wind farm being built off the north-east coast of Scotland.
The "sizable" award will see Boskalis' transport a number of monopiles from Asia to Invergordon in the Highlands, near the project site using its White Marlin vessel.
Prior to the installation of the foundations, Boskalis will carry out the seabed preparation activities by installing a layer of rock, that will act as a filter and scour protection for the monopiles. The firm will then use its Bokalift 2 vessel to install the monopiles.
Recommended for you

Drawing on our strengths – how to advance the UK's decommissioning sector