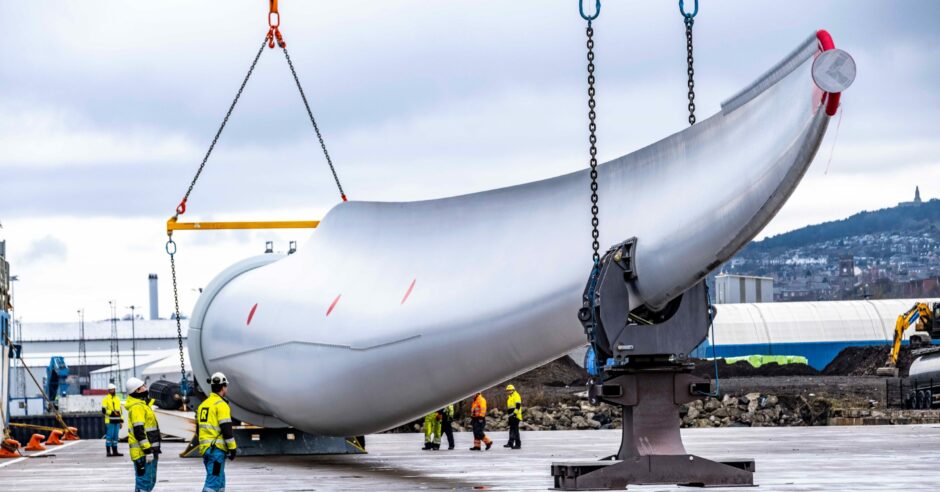 The UK is being left behind in the race to develop and deploy green technologies because of an unwillingness to invest in its industrial strategy, a leading thinktank has said.
According to the Institute for Public Policy Research (IPPR), the Government has its "fingers in its ears" when it comes to green investment and risks the UK falling behind international competitors in the US and EU.
It said the UK needs policies akin to US President Joe Biden's Inflation Reduction Act (IRA), which aims to raise billions of dollars of investment in energy production and electric car manufacturing and reduce US carbon emissions by 40% by 2030.
IPPR said that in the seven months since the Act was passed, clean energy companies in the US have announced over 100,000 new jobs across 31 states, compared with 11,500 new jobs created in the UK over seven years.
The EU is also considering a Green Deal Industrial Plan with which it wants to grow clean energy production, revitalise manufacturing and support well-paid jobs.
Labour wants to invest £28 billion a year in the low-carbon economy and shadow chancellor Rachel Reeves has said the UK could end up importing electric vehicles, steel, hydrogen and electricity if it does not invest in those industries.
Energy security and net zero secretary Grant Shapps described Mr Biden's Act as a "dangerous" slide into protectionism while Conservative Party chairman Greg Hands said Labour's policies would only saddle future generations with more debt.
Luke Murphy, associate director for the energy, climate, housing and infrastructure team at IPPR, said: "The UK is in urgent need of renewal.
"The country faces a series of challenges from stagnation and inequality, risks to national and energy security, to the climate and nature crises. Together they threaten to undermine the UK's path to a sustainable economic future.
"While our international competitors are deploying public investment and using industrial strategy to take advantage of the opportunities of the net-zero economy, the UK Government appears to have its fingers in its ears."
IPPR highlighted six lessons that Chancellor Jeremy Hunt must learn "urgently" to prevent the UK from falling behind in the global race to net zero.
They said the Government must close a £30 billion investment gap between now and 2030, utilise regions such as the north of England to deliver climate, prosperity and levelling up targets and decide which aspects of the green industry it wants to be good at.
It must also learn that climate action can be a "jobs engine", apply corporate safeguards to socialise rewards as well as risks and learn from the stability provided by the US Act and not discourage private investment through a lack of long-term thinking.
Mr Murphy said: "If the government is serious about reaping the benefits of the transition and levelling up it should learn from Joe Biden, scale up public investment and bring forward a serious strategy to build an economy that is prosperous, fair, and green."
Recommended for you

UK 'in reverse gear' in global race for green growth, think tank warns