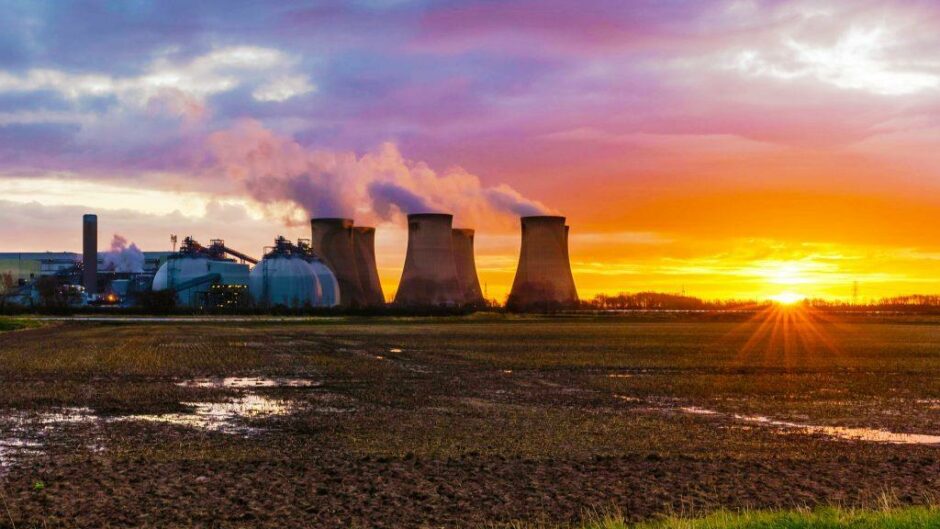 One area of the energy sector that everyone will be looking at following today's budget is carbon capture utilisation and storage, however, what does that mean?
Carbon capture utilisation and storage, or CCUS, refers to the technologies required to capture carbon dioxide directly from the atmosphere of areas with high concentrations of the chemical.
From this process, if the CO2 is not being used on site, the gas is compressed and transported by pipeline, ship, rail or truck to be used in a range of applications this is called carbon capture utilisation (CCU).
If the resource is not utilised, the CO2 will be injected into deep geological formations, an example of this would be INEOS and Wintershall Dea's Greensands project in Denmark, which is referred to as carbon capture storage (CCS).
Injecting the carbon dioxide into the ground as part of the CCS process traps the CO2 for permanent storage.
Greensand is the most mature project of its kind in Denmark, the project has the potential to lock away between 0.45 to 1.45 million tonnes of carbon dioxide per year by the end of 2025/start of 2026.
The storage, which began this month, takes place in the INEOS-operated Siri area where there are currently a number of oil rigs.
The future of CCUS
With so much attention being directed at CCUS, it is important to understand the scale of the sector, both in the UK and globally.
According to IEA, around 230 million tonnes (Mt) of CO2 are currently used each year with around 80 Mt of that coming from advanced oil recovery.
Currently, CCUS facilities around the world have the capacity to capture more than 40 MtCO2 each year.
IEA write "Project developers have announced ambitions for over 200 new capture facilities to be operating by 2030, capturing over 220 Mt CO2 per year.
"However, only around 10 commercial capture projects under development have taken FID as of June 2022."
The organisation has predicted that in its "net zero scenario" over 95% of the CO2 captured in 2030 is geologically stored, and less than 5% is used.
In a UK government CCS report, it is stated that globally "IEA estimate that CCS will deliver 19% of the global reduction in CO2 emissions that is required by 2050 if we are to limit global warming to a maximum of two degrees.
"Achieving this goal will necessitate the construction of 3400 plants worldwide with over 2000 of these being built in developing countries."
UK Government report adds: "If CCS opportunities develop as anticipated, benefits for UK-based firms have been estimated to be between £3 – 6.5 billion a year by the late 2020s."
Aberdeenshire's Acorn CCS project
There is some attention being directed at Ineos' proposed Aberdeenshire CCS project as chancellor Jeremy Hunt unveils the government's budget.
The CCS site, which is planned to operate out of Peterhead, is still up for the government cash in "track 2" of the CCS funding, that being said, there have been delays in the process that have cast doubts on when the Ineos-backed Co2 storage site would see the cash, even if it were successful.
Ineos' Grangemouth site which employs 1,300 people, aims to decarbonise via the Acorn development, and getting the CCS site up and running is integral to the longevity of that plant, the firm's group communications manager, Richard Longden recently told Energy Voice.
Mr Longden, comparing Greensand with Acorn, said: "The learning here [greensand] will be applied to some of the other CCS projects that are being used.
"The similarity is that you've got the same you've got the infrastructure, you've got sort of skill sets out of Aberdeen that can all be utilised to drive that project forward, so it's quite important."
Recommended for you

Watch: INEOS explains its 'world leading' project Greensand