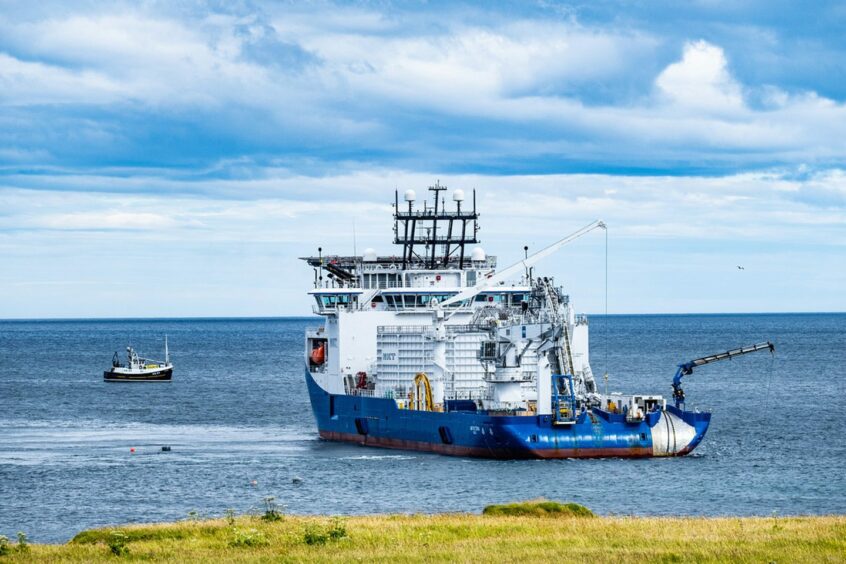 A £660 million project to connect Shetland to the national electricity grid on the mainland for the first time has reached a new "significant milestone".
Scottish and Southern Electricity Networks (SSEN) has hailed the start of work installing a 162-mile subsea cable system between Noss Head in Caithness and Weisdale Voe in Shetland.
The project, due to complete next year, will help ensure the islands' future supply of clean, low-carbon power.
Shetland is an "islanded" electricity network, which means all electricity is met from on-island sources, primarily the diesel-powered Lerwick Power Station.
Energy regulator Ofgem approved SSEN Transmission's huge power link cable from the Shetland Isles to the Scottish mainland in 2020.
The Shetland HVDC Link project is thought to be "crucial" to the UK's energy system, connecting projects such as SSE Renewables' giant Viking onshore wind farm as well as the Shetland-based Orion (Opportunity, Renewables, Integration, Offshore Networks) scheme.
A specialist cable-laying vessel, the NKT Victoria and its crew are readying themselves to start laying 37 miles of high-voltage direct current (HVDC) subsea cable system as part of the next stage of installation.
The first 62-mile length of cable was successfully installed in July last year, with NKT Victoria laying the cable from Noss Head.
Now in waters off Weisdale Voe, the vessel lowered the end of the cable, which was then successfully pulled on to shore via previously installed ducts by a winch located on the shoreline.
Once secured in the transition joint bay, the offshore cable will be jointed to the previously installed HVDC land cable, which will then connect to SSEN's Kergord substation.
The NKT Victoria will make her way south out to sea along the designated cable route, slowly lowering the cable system on to the seabed.
Once the cable is in place, it will be trenched into position using a construction support vessel with a specialist subsea jet trencher, which will ensure the cables are buried to the correct depth.
Rock placement will also take place at some sections to ensure the cables are protected where trenching is not possible.
The third and final campaign will take place later this year.
Recommended for you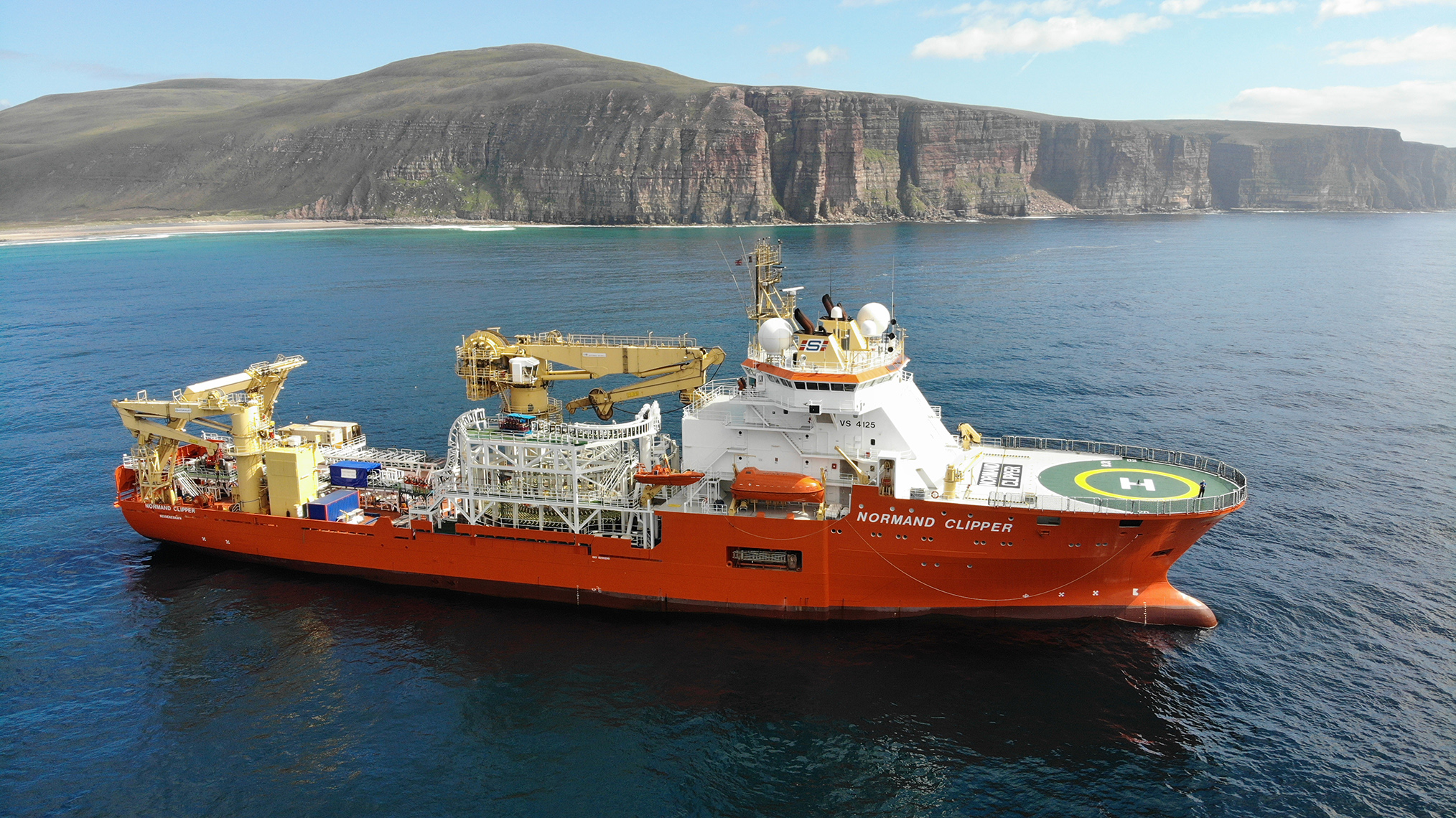 SSEN rules out repair of £30m Pentland Firth East cable after fault