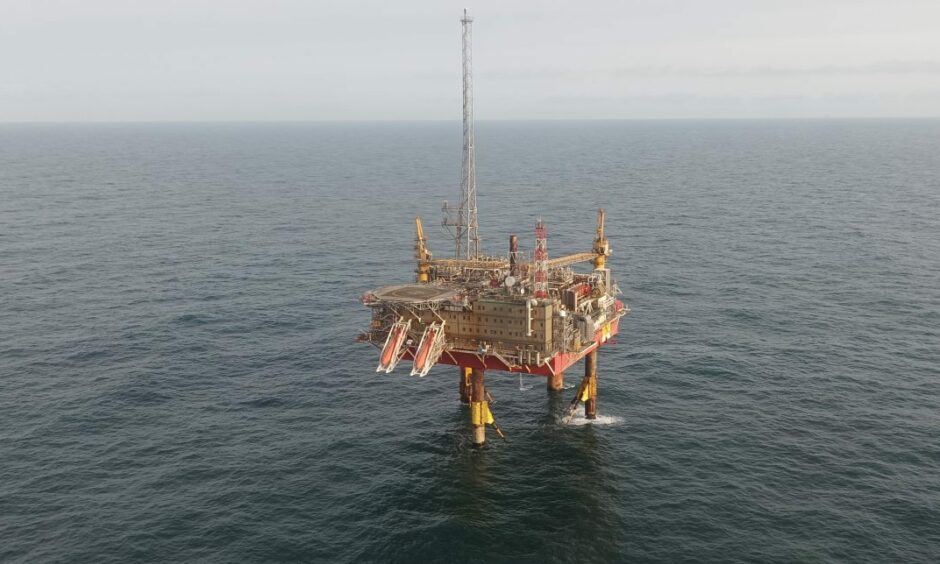 INEOS has taken to social media to share how its "world leading" carbon capture storage site in Denmark, project Greensand, works.
Repurposing an end-of-life hydrocarbon well, the project will see carbon dioxide shipped from Antwerp to a repurposed oil rig.
From there the CO2 will be injected into the ground for permanent storage.
In the video, shared on the company's Twitter account, it is said: "Instead of extracting oil, we are going to inject CO2.
"Project Greensand is a very smart way of using an existing platform and actually reversing the flow."
Capture, Transport, Storage.

As we launch the first phase of Project Greensand, where C02 will be shipped 500km from Antwerp to Denmark, let's take a closer look at the technology behind permanently storing C02 miles beneath the seabed. 👇https://t.co/OY86KUQRW6 pic.twitter.com/N45qmQAIEX

— INEOS (@INEOS) March 23, 2023
The vessel that delivers the greenhouse gas from the Danish coastline will hook up to tubing on the drilling rig, at which point the CO2 will be brought to the optimum temperature and pressure before being pumped over 6,500 feet below.
Once injected below the surface the CO2 will remain in the reservoir.
Testing for this project began at the start of this month as Crown Prince Frederik of Denmark officially initiated the first major cross-border transport and storage of emissions in Europe as the gas travelled from an INEOS site in Denmark.
Developed by INEOS and Wintershall Dea, lead partners in the Project Greensand consortium, the project has the potential to lock away between 0.45 to 1.45 million tonnes per year by late 2025-26.
By the end of 2030, this could climb to 8 million tonnes of CO2 per year, more than 13% of Denmark's total annual emissions.
INEOS looks to get a carbon capture project off the ground in the north-east and hopes to see the Acorn project in Peterhead receive funding following Jeremy Hunt's Spring Budget.
Richard Longden, the firm's group communications manager, told Energy Voice on a trip to the Danish Greensand project earlier this year that "the learning here will be applied to some of the other CCS projects that are being used.
"The similarity is that you've got the same you've got the infrastructure, you've got sort of skill sets out of Aberdeen that can all be utilised to drive that project forward, so it's quite important."
Recommended for you

NSTA: £4bn of North Sea developments approved in 2023