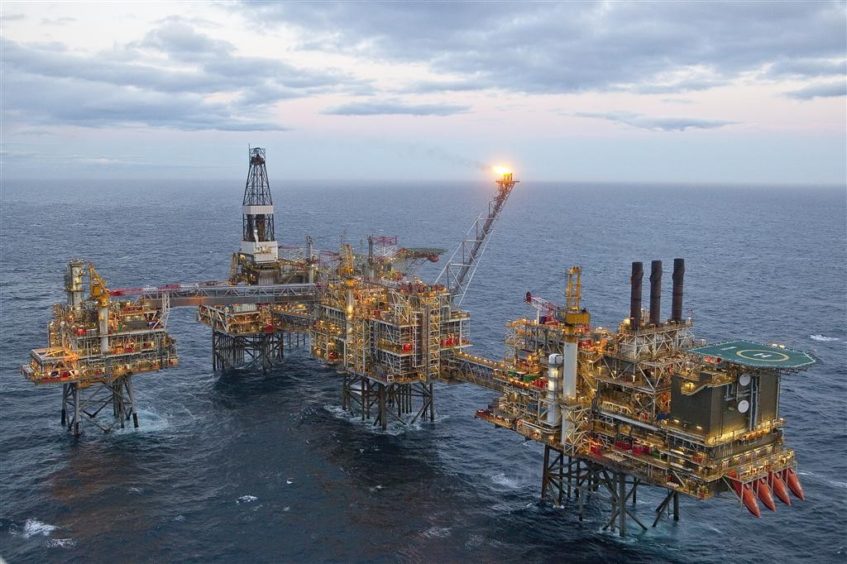 Research firm Westwood Energy has highlighted the challenges of North Sea electrification as seven zones in the targeted oil and gas leasing round were ignored.
This comes soon after Crown Estate Scotland unveiled the 13 winners of its "world first" innovation and targeted oil and gas (INTOG) leasing round.
The research firm's senior analyst Peter Lloyd‑Williams told Energy Voice that "no leases were awarded in 7 of the 9 zones available for TOG leasing" as the decision ultimately comes down to location.
He said: "Most other nearby hubs suitable for wind farm electrification are expected to shut down by the early 2030s and considering that developers are supposed to supply platforms with power for at least five years under INTOG rules, you can start to see the challenge of finding suitable targets."
'Fascinating' results
The results of this leasing round "were always going to be fascinating, as no 'conventional' fixed or floating projects were eligible to participate," says Mr Lloyd‑Williams.
Despite this, there were still some standout surprises among the 13 successful projects, the analyst explains.
"On the TOG side, the most expensive lease on a £m/MW basis (and also second dearest in INTOG as a whole) was Flotation Energy and Vargronn's bid for the Green Volt project at £0.098m/MW.
"Green Volt would be located nearby to the Buzzard oil and gas platform, which is expected to have the greatest longevity of any production hub in the Central North Sea (staying online into the 2040s based on the current outlook), so you can start to see the attractiveness of the location."
This indicates that proximity to Buzzard inflated the price of bids in the region above what was expected of other areas with licenses up for grabs.
'An attractive price'
Although prices in one specific region of the central North Sea were inflated as it was considered attractive real estate, successful applicants have landed themselves a bargain.
Mr Lloyd‑Williams explains: "There are definitely challenges on the TOG side, and developer bids were definitely priced to reflect that.
"On the other hand, if developers can pull off their projects (and there are doubts that there is enough power demand from platforms for all TOG schemes to move forward), they will have entered an increasingly crowded space at an attractive price.
"Capacity in the California floating wind auction last year (which has a not inconsiderable risk profile) was auctioned at an average of $0.17m/MW, compared to $0.06m/MW for INTOG."
'Different approaches'
Not all winners of the TOG process will tackle the aim of electrification in the same way.
Juan Agudelo, head of energy transition at Welligence (a market intelligence firm focused on the upstream oil and gas sector), explains: "There is a variety of winners reflecting different approaches.
"Out of the 8 lead participant winners, Cerulean Wind and Flotation Energy offered around 90% of the capacity.
"With projects likely aiming to develop floating power stations, that will require multiple upstream assets to be brought on board to make the project economics work."
Salamander's 'interesting' application
Although the targeted oil and gas licenses awarded through the INTOG process have gathered the most attention, the 'innovation' category proved to have some "interesting" results as well.
Most of all, Orsted, Simply Blue and Subsea 7's 100 MW innovation proposal drew Peter Lloyd‑Williams' attention.
The analyst said: "It's interesting that Salamander was the most expensive on a £m/MW basis, going for £0.099m/MW.
"Given that the consortium itself describes the project as a 'pre-commercial stepping-stone concept' and the TOG side of the round was supposed to be more commercially oriented."
IN and TOG
Last Friday Crown Estate Scotland announced that the applications for 13 of the 19 proposed projects had been successful.
The process proved to raise £261,780,521 in "Option Fees" with BP, TotalEnergies and Harbour Energy being listed among the successful projects.
Proposed projects were split into two categories, innovation and targeted oil and gas (TOG), applicants had to meet certain criteria when applying for either of the leasing round options.
TOG looked to help decarbonise the North Sea energy sector by supporting firms to build wind farm projects connected to oil and gas infrastructure.
The proposed wind projects will provide electricity to offshore installations, cutting carbon emissions associated.
Whereas innovation applications aim to support small offshore wind projects, capable of producing 100MW or less.
The winners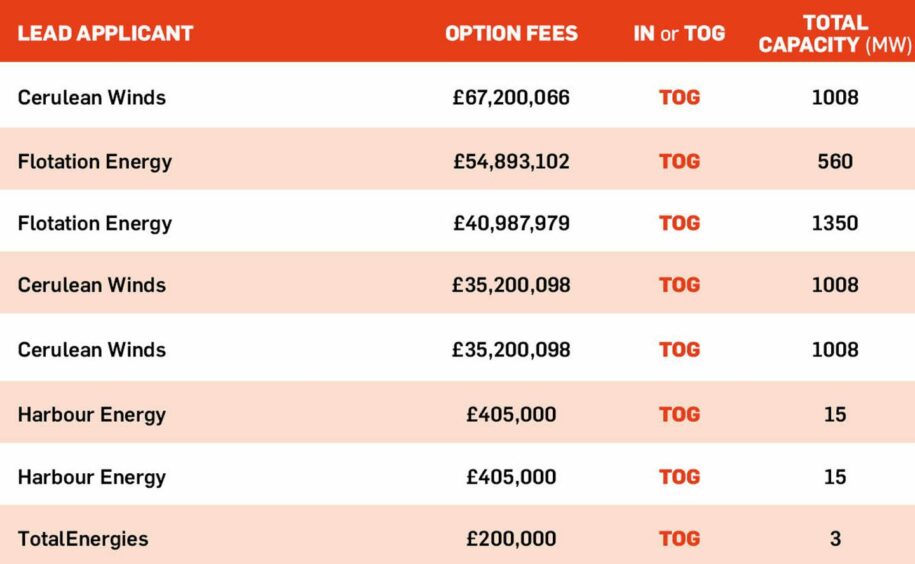 Recommended for you

Looking for a connection: Will the North Sea hit its 2030 emissions target?