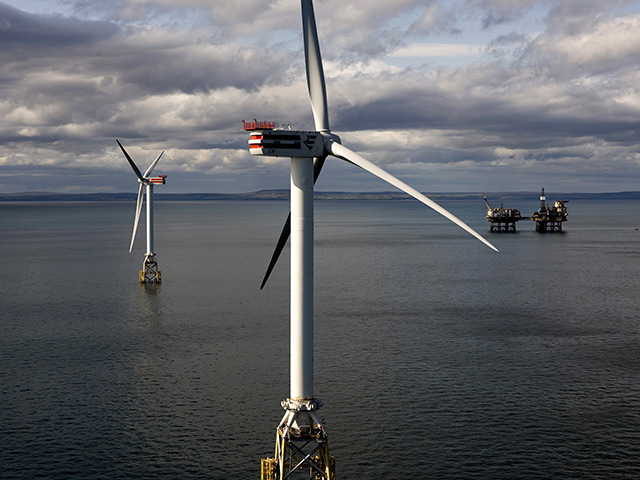 Offshore windfarm developers have been accused of taking advantage of landowners whose land they use to lay cables for connecting schemes to the grid.
In some cases, people are being asked to sign 175-year contracts for cabling on their land despite the fact most offshore wind development schemes operate on a 20-year business model, claims a leading consultant.
Andrew Watkin, head of energy at land consultancy Carter Jonas, has warned many of his clients are at risk of being "steam-rolled" by wind developers.
"We are pro-energy and we work for both developers and landowners," he said. "But what we say to the landowners is don't get steam-rolled by the first request. A 175-year timeline is not necessary – we recommend 20-year leases."
Many landowners were also being threatened with compulsory powers by developers when they failed to sign up to a proposed contract offer, he said.
"There are certainly landowners who are saying 'hold on a minute, this is not fair and equitable'," he said.
There were also concerns among landowners that they had no idea who an offshore windfarm's owners were once the scheme had been transferred into the control of an offshore transmission owner (Ofto).
Mr Watkin said the government needed to develop a joined up strategy for offshore wind to prevent hugely variable lease terms for different parts of the chain.
Leases for up to 175 years for connection cabling onshore, against 50-year Crown Estate leases for the sea bed and 20-year business plans for the scheme itself were putting landowners off facilitating projects, added Mr Watkin.
A Scottish Government spokesman said ministers expected offshore energy licence holders to involve everyone in the decision-making process over connecting to the grid.
"Many landowners will in fact be likely to gain from the increased connectivity of strengthened grid connections, as will consumers from lesser constraints in the system of transmission and distribution," he said.
"The licence holder should seek to engage with the people affected before, during and after a wayleave process. We know that it will not be possible to reach agreement in all cases and, on these occasions, licence holders are entitled to rely on their statutory powers."
A Crown Estate spokesman declined to comment on individual arrangements between landowners and wind developers, but confirmed leases for offshore wind turbines and the associated cabling are issued for 50-year terms.
Recommended for you

Biden administration approves first big US offshore wind farm