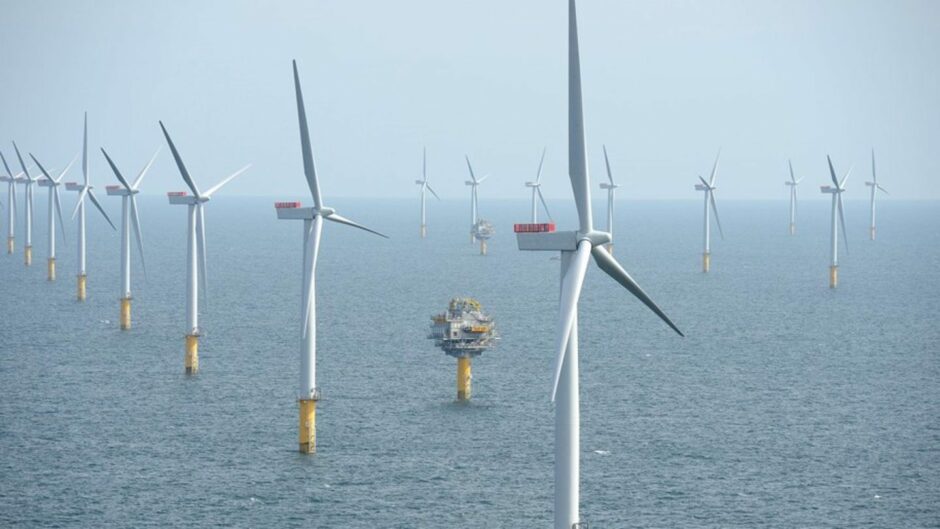 The UK government has set out a reform to its contracts for difference scheme as it hopes will drive investment in the country's renwables sector.
The government's "flagship" renewables scheme currently contracts are awarded based on the bid price submitted by renewable energy generating stations, such as an offshore wind farm.
These contracts are handed out to British low-carbon electricity generation projects with a total capacity of 26.1 GW.
The government writes: "The competitive nature of the scheme has already proven successful at placing downward pressure on prices since the first auction was held, with the per unit (MWh) price of offshore wind dropping by almost 70% between the first auction in 2015 and the latest in 2022."
However, now the Department for Energy Security and Net Zero is looking for opinion evidence and views about reviewing applications.
More specifically, the government department is looking for guidance on how approved projects impact the wider renewables market and their ability to deliver low-cost renewable energy.
These reforms could encompass a project's costs as well as "non price factors" such as supply chain sustainability, addressing skills gaps, innovation and enabling system and grid flexibility and operability.
Minister of State for Energy Security and Net Zero Graham Stuart said:  "This potential reform to the scheme to introduce non-price factors presents a solution to grow the renewable energy supply chain as we accelerate our energy transition plans to power more of Britain from Britain."
The implementation of these "non price factors" come after Chris Skidmore recommended the measure in his Net Zero Review.
Offshore wind champion, Tim Pick, made similar recommendations earlier this month.
Off the back of this news, Mr Pick said: "As noted in my recent report, price-only CfD auctions have created a strong driver for innovation to drive down costs, but there is a need in the current climate to consider how to better develop new supply chains and associated jobs.
"The current global context arguably provides the justification for considering a more nuanced approach as part of a wider package of measures, especially as we seek to seize a first-mover advantage in the deployment of floating offshore wind technology at scale."
Earlier this year the government announced that the fifth round of the Contracts for Difference scheme would have a budget of £205 million.
Adam Berman, Deputy Director for Advocacy at Energy UK, added: "We welcome the Government's ambition to build on the success of the CfD programme by recognising that the cost of delivering new renewables projects has risen significantly over recent months.
"If designed appropriately, the inclusion of new factors in the CfD could improve investment certainty for low carbon projects, boosting energy security as well as ensuring that all parts of the UK benefit from the jobs, skills, and supply chain opportunities these multi-billion pound investments bring."
Recommended for you

Electricity Generator Levy: New UK renewables projects to be exempt