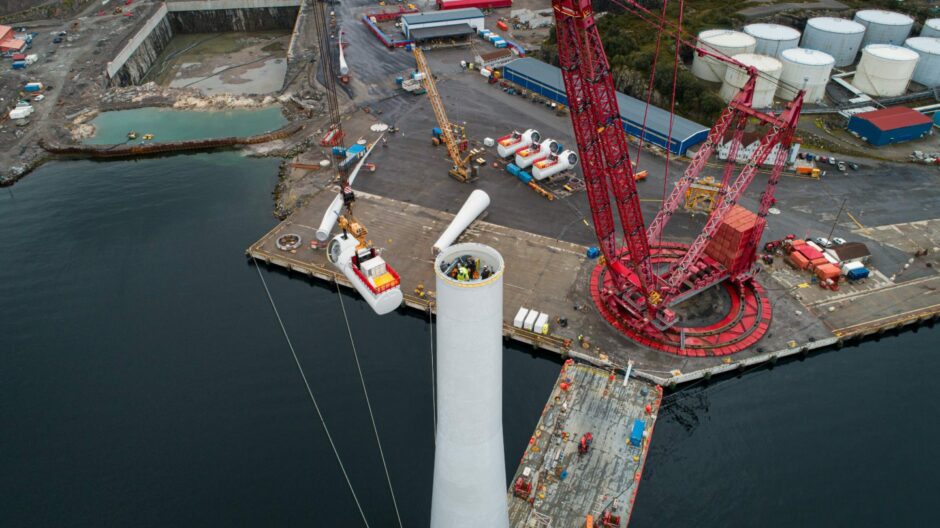 Mammoet has shared footage of its efforts to support assembly of Equinor's Hywind Tampen project, currently the world's largest floating offshore wind farm.
The heavy lift specialist was brought in to help move and assemble the 8.6 MW turbines – including tower sections, nacelles and blades – onto huge 107m spar buoys for towing and deployment out to the Hywind Tampen site near the Gullfaks field.
Following its experience during the deployment of the world's first floating site – Equinor's Hywind Scotland project – Mammoet was engaged to undertake turbine assembly and associated port handling work.
The first of 11 turbines bound for the floating wind project in the Norwegian North Sea was assembled in Gulen, Norway, last May.
Seven were installed at the production site and produced power for the Gullfaks A platform by the end of last year, with the remaining four already completed. They are set to be installed this year once a weather window allows.
Mammoet said its expertise was needed to help keep the whole turbine structure static as possible – before the completed units could be towed out to their installation site.
With such huge floating foundations, this port required an exceptionally large draft – ruling out jack-up vessels, which would be too short to assemble the turbine sections.
Also, though conditions at Gulen Industrial Harbor were calm, using crane vessels would increase the complexity of assembly engineering, which would then require transfer between two floating objects. This could, in turn, delay the integration phase and lengthen the offshore installation campaign, increasing project costs, the company said.
A spacer barge between the quay and spar foundation was needed to ensure adequate clearance between the base of the foundation and the seabed. Turbine components would therefore need to be lifted over the quay edge, over the spacer barge, then onto the foundations themselves: a distance of around 143m – and shown in a film shared by Mammoet.
Specialist equipment
Project manager Martin Tieman, said: "We recognised that we would need a crane with a huge outreach to make the required lifts. The majority of land-based cranes in any fleet would not be able to achieve a 143m distance at these weights, but we knew that if it could be done the project would benefit significantly.
"This would create a smooth production line from marshalling yard to turbine assembly to commissioning – all at the same location – optimising the use of offshore assets."
Mammoet eventually opted for its PTC 200-DS crane, which has also been used for major offshore wind projects such as the Greater Changhua development in Taiwan and Seagreen Offshore Wind Farm in Scotland.
However strong winds at the site meant modifications were made to the crane to work with third-party blade yoke and tugger winch systems, which orient the load under hook without the need for taglines operated by hand.
This prevents damage to relatively delicate turbine blades, and increases levels of safety on site.
Besides lifting, strong port handling capabilities were required to receive tower pieces, nacelles and blades from vessels and store them so they could be retrieved quickly, maximizing utilization. Mammoet managed this scope, assuring the main lifting asset was in use for as much time as possible.
A range of smaller cranes were also used to handle the movement of components, as well as an LR1750 crane to assist during lifts that required rotation of components.
Tieman added: "Having worked on numerous large-scale offshore wind projects, we understand how important the logistics between port delivery and installation are to maintaining schedule. Our specialist team has successfully executed this scope for some of the biggest offshore wind projects in the world, giving us the experience to maximize utilization of key assets and so deliver the highest levels of project cost-efficiency."
Hywind Tampen is set to be completed and begin producing power during Q3 2023.
Recommended for you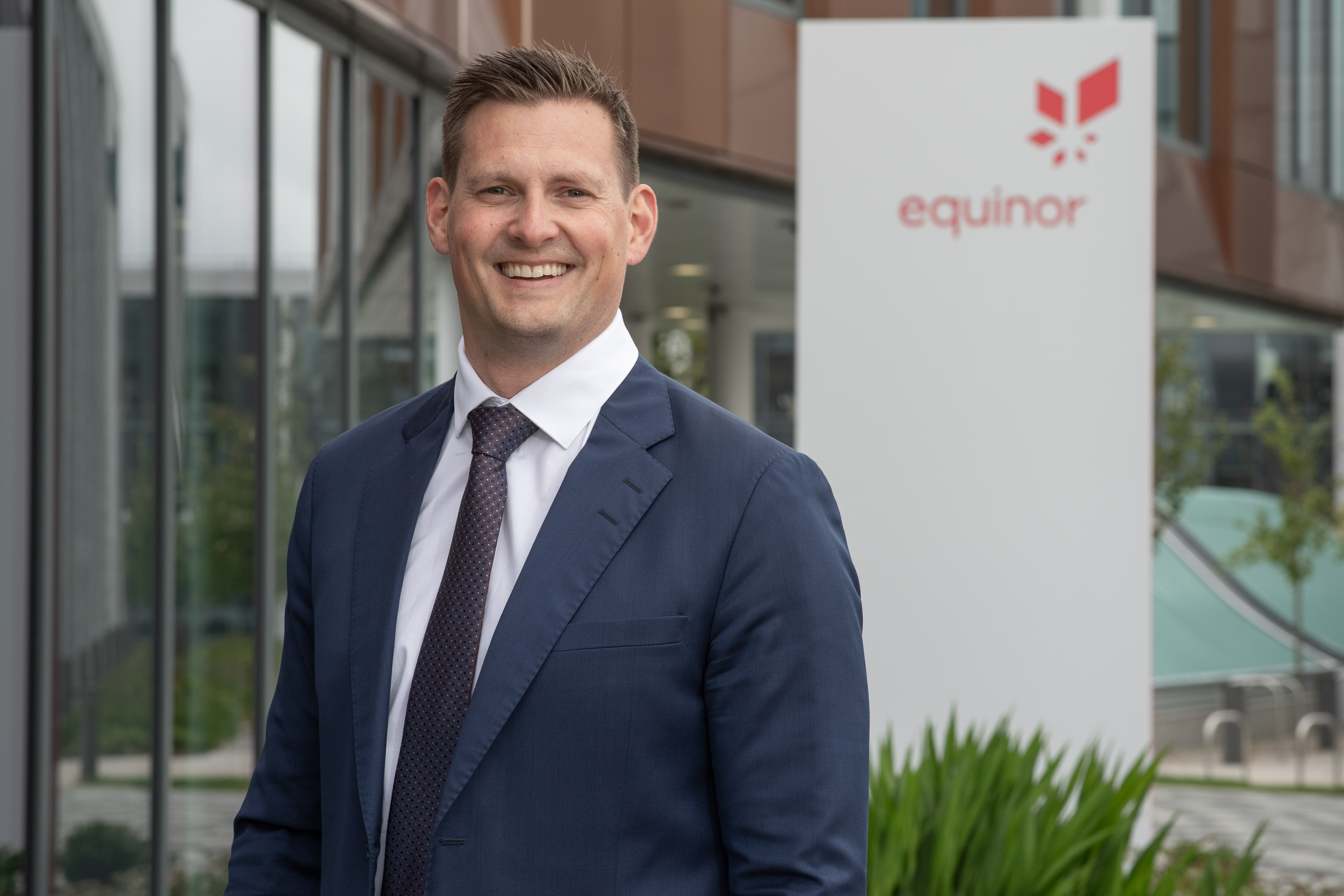 Rosebank still on track for approval this year, says Equinor boss