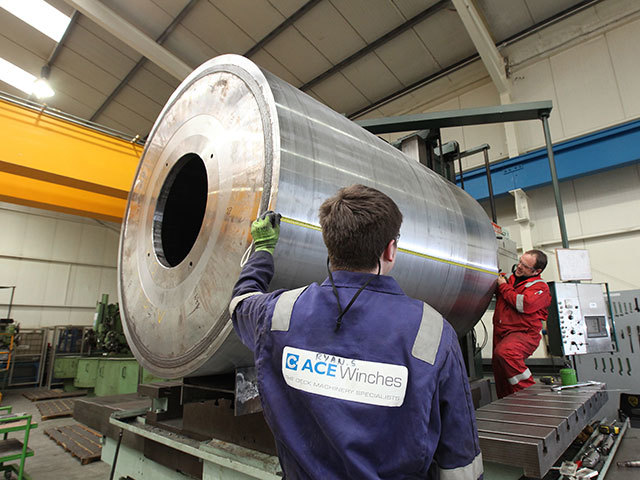 The Turriff-headquartered ACE Winches has secured deals for work on renewables projects in Europe and Asia with a combined value of seven figures.
ACE has been awarded a contract to provide equipment and personnel to support an upcoming 300-megawatt offshore wind farm in Taiwan.
This development is expected to be installed over several campaigns during the next few years.
The company is also supporting the development of another offshore wind farm in Taiwan, which is set to come online in 2025.
The Taiwanese contract wins follow a strong financial performance in 2022.
ACE reported a growth in turnover and a substantial increase in earnings before interest, taxes, depreciation, and amortization from £5.5 million to £7.6m.
Following the announcement of its books from 2022, the firm said it is focused on diversification and geographic expansion.
Taiwan has strong aspirations for green energy with aims to produce at least 60% of its total energy from renewable sources by 2050, this includes boosting the county's wind power capacity to 40 gigawatts.
The Aberdeenshire firm also focuses heavily on sustainability, achieving an environmental status and certification of being a Net Zero Carbon Producer last year.
ACE Winches did not confirm an exact value for the deals, however, it did say that no new jobs will be created as a result of the awarded contracts.
Chief commercial officer, Gary Wilson, said: "The latest contract win in Taiwan is a testament to the quality of work we are delivering in the renewables space.
"Enhancing our offering in this important sector is one of several growth markets the company is engaged in.
"The recent contract awards in both Europe and the Far East demonstrate our capabilities in delivering high-quality work in a fast-growing sector, and it is something we will continue to grow.
"We have further invested in our global rental fleet over the last two years, and these latest contract awards are in line with our twin objectives of diversification and geographic expansion to position the business to serve a Net Carbon Future."
Recommended for you

Decommissioning and renewables work spurs on Ace Winches to huge jump in sales