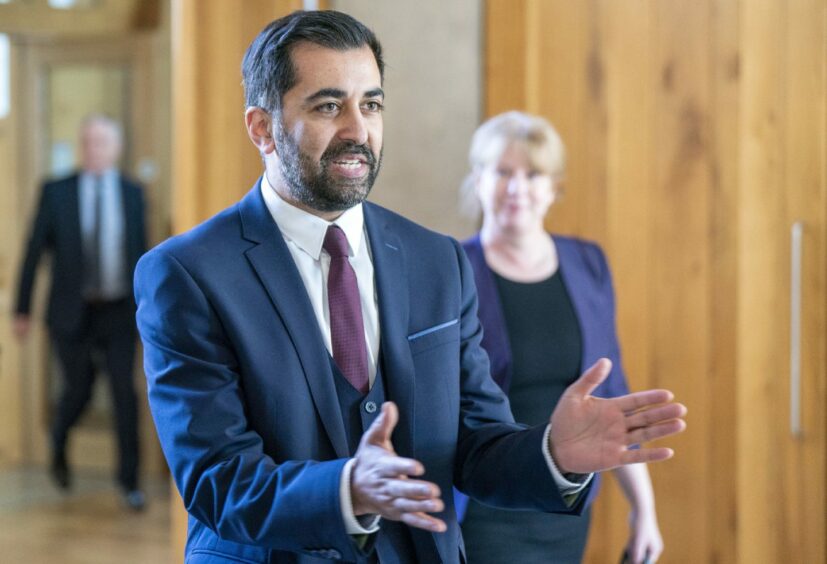 Scottish First Minister Humza Yousaf will address the opening plenary of the All-Energy and Dcarbonise event in Glasgow next week, alongside a host of industry and political figures.
The Glasgow-born MSP will address delegates at the major low-carbon expo in the city next week, alongside four other Scottish Government minister who will take part in various sessions during the two-day event.
Mr Yousaf will be speaking on 10 May in the opening plenary session at 09:00, featuring Keith Anderson, ScottishPower's CEO who will both chair and speak in the session and Lord Provost of Glasgow, Councillor Jacqueline McLaren who will give a civic welcome.
"We are delighted by this level of support from the Scottish Government," said Jonathan Heastie, Portfolio director for energy and marine at event organiser RX Global.
"This is the 22nd anniversary for All-Energy and the third edition of Dcarbonise. All-Energy has spent two decades helping the UK to decarbonise its power supply, Dcarbonise has been introduced to ensure that private and public sector energy end-users gain the same access to advice and technology to assist them in their plans to decarbonise their buildings, businesses, and transportation."
Mr Yousaf follows in the footsteps of predecessor Nicola Sturgeon, who last year used the opening platform to call for action to address rapidly spiralling energy costs and fuel poverty.
More than 7,500 people attended last year's conference – approaching pre-pandemic levels – while more than 250 exhibitors and 500+ speakers are booked to visit in 2023.
Organisers target 'best ever' year for All-Energy conference
Plenary session speakers includes Imperial College London Professor and chairman of the Scottish Just Transition Commission Jim Skea; Shell UK chairman David Bunch, Committee on Climate Change CEO Chris Stark; and Glasgow City Council leader Susan Aitken.
Meanwhile Patrick Harvie MSP will deliver a keynote address in the opening Heat Transition to Net Zero session at 11:00, while Minister for Transport Kevin Stewart MSP will give a "scene-setting speech" in the Transport Decarbonisation session.
Lorna Slater MSP, Scotland's Minister for Green Skills, Circular Economy and Biodiversity will address the 'Working for Net Zero – ensuring good quality and sustainable jobs' event, while Energy Minister Gillian Martin MSP will host a 'Meet the Minister' session on Thursday morning.
They will speak alongside a host of sector figures across the 65 conference sessions – a roster Mr Heastie described as: "A veritable "who's who" of the industry – in what is undoubtedly one of the industry's biggest free of charge conferences seen anywhere in the world, and something we are hugely proud to deliver."
All-Energy takes place 10–11 May at Glasgow's SEC.
Recommended for you

Energy minister opens new Edinburgh office for ScotWind developer