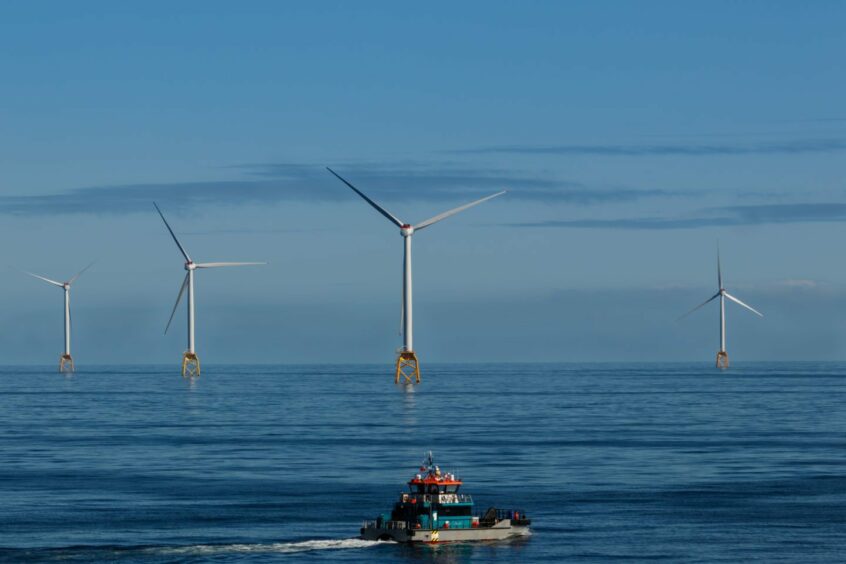 Plans which could create 150 "green" jobs in the Highlands are being given a £200m boost.
The capital investment was confirmed on Thursday, three weeks after a trade mission to Japan for talks with Sumitomo Electric Industries, a major global company in energy and renewables.
The company wants to build a factory at a location yet to be confirmed in the Highlands.
It hopes to capitalise on demand for subsea cables used for offshore wind farms and international grid connections.
Japanese trading house Marubeni, which bid in the recent ScotWind auction, told Energy Voice it "spent three years trying to convince" compatriot Sumitomo to create a new facility in Scotland to capitalise on the forthcoming North Sea renewables boom.
Trade mission
Prime Minister Rishi Sunak, in Japan on Thursday, confirmed a wider package of investment and trade deals with companies there.
The total planned new investment is around £17.7 billion, the government said.
Opening a short speech at a reception in an exhibition on British design at the Mori Art Museum in Tokyo, the Prime Minister said he was there to "bang the drum for Britain".
He said they should invest in the UK because of its "strong, secure trading", its "unambiguously pro-investment" stance and because it is, like Japan, an "island of innovation".
The new wider investments include funding for offshore wind, low carbon hydrogen and other clean energy projects from Japanese trading house Marubeni.
Sumitomo judges the UK to be a big market for power cables because of offshore wind projects and the wider push to achieve climate emission targets.
On April 27, Scottish government energy secretary Neil Gray met company executives in Osaka to discuss the plans.
After the visit, Mr Gray said: "It is clear there is enormous interest for investment in Scotland's renewables revolution.
"We have a world-beating pipeline of offshore wind projects and this visit has demonstrated the important role played by Scotland's international network and the value of growing and developing our partnership with our trusted Japanese partners, both old and new."
'Game changer'
Trade and inward investment agency Scottish Development International said the plans are the latest "game-changer" for the country.
Earlier this month, Sumitomo president Osamu Inoue said: "We are delighted to build a state-of-the art submarine cable factory in Scotland.
"Sumitomo Electric has the technologies necessary for the development of a green society, and we are committed to working with the Scottish and UK governments and other stakeholders to make future offshore wind and interconnector projects in the region."
The Scottish Government wants to achieve "net zero" emissions by 2045 and needs to rely on harnessing natural resources such as wind to meet the target.
Offshore turbines need subsea cables to connect to the shore and supply electricity to power grid infrastructure.