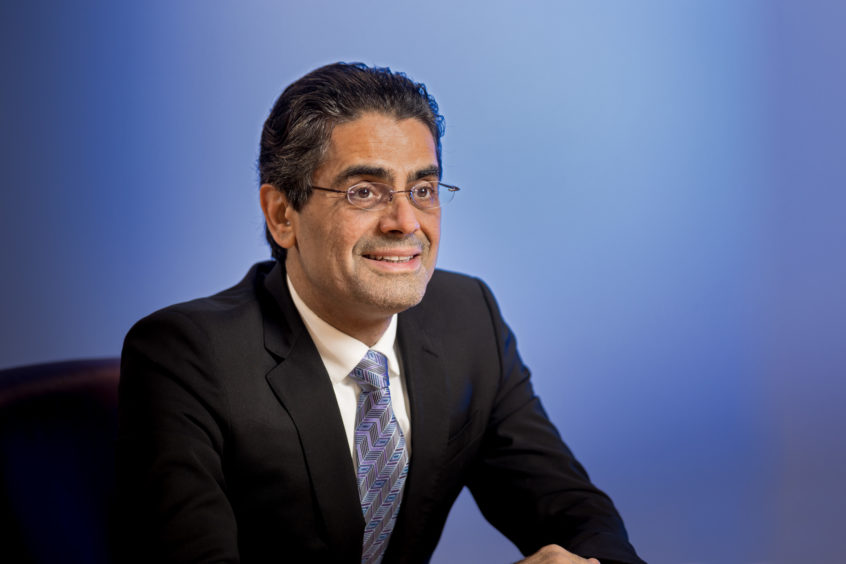 EnQuest reported solid production performance for the year so far, and confirmed its allocation of four carbon storage licences in the UK's first licensing round.
In an operational update on Wednesday chief executive Amjad Bseisu said the firm had continued to deliver "strong operational performance" across its portfolio during the early part of the year, with production to the end of April above the top end of 2023 guidance.
"We are also making good progress in respect of our new energy and decarbonisation plans at the Sullom Voe Terminal and I was very pleased to receive the offer of four carbon storage licences as part of the first round of UK sequestration licences issued by the North Sea Transition Authority," he remarked.
20 licences were awarded to 12 companies in the world-first round last week, though the full details of successful applicants have yet to be disclosed by the North Sea Transition Authority.
Average daily production across the group's UK assets reached 39,969 barrels of oil equivalent per day (boepd), including nearly equal output from Magnus (16,505 boepd) and Kraken (15,910 boepd).
Global production for the four months to end April 2023 was above the firm's top end guidance, at 47,725 boepd.
At Magnus, Mr Bseisu said production enhancement work is continuing following a shutdown and well programme which began last year and includes the drilling of North West Magnus well.
EnQuest (LON:ENQ) is now drilling an injector well at North West Magnus which is expected to come online at the end of May, with two further infill wells set for spudding later in 2023.
Infill drilling is also ongoing at Golden Eagle, with first oil from new wells expected in June.
"Further to completion of the 2022 drilling campaign, a platform well programme is expected to commence later in the year, subject to joint venture approval," the company noted.
24 well abandonments executed at Heather and Thistle last year and another 23 well abandonments are planned for this year. Meanwhile, a major award for the removal of topsides and jacket at Thisle was made to Saipem last week.
Looking to the rest of the year, 2023 average group production is expected to remain between 42,000-46,000 boepd, accounting for shutdowns and periods of single-train operations planned at Magnus and Kraken in the third quarter.
The Group remains on track to achieve net production between 42,000 and 46,000 Boepd, with low cost, quick payback well activity planned, most notably at Magnus, partially offset by maintenance shutdowns planned at both Magnus and Kraken in the third quarter and natural declines.
Operating expenditures are expected to be approximately $425 million, cash capital expenditure is expected to be $160 million and abandonment expenditure is expected to be around $60 million.
"In response to changes in the UK Energy Profits Levy, we are optimising our capital allocation by prioritising organic investments with quick pay backs while remaining focused on deleveraging and pursuing accretive M&A opportunities," Mr Bseisu added.
EnQuest expects to announce its half-year results in September 2023.
Recommended for you

EnQuest hires rig to return Kraken oilfield to drilling in 2025