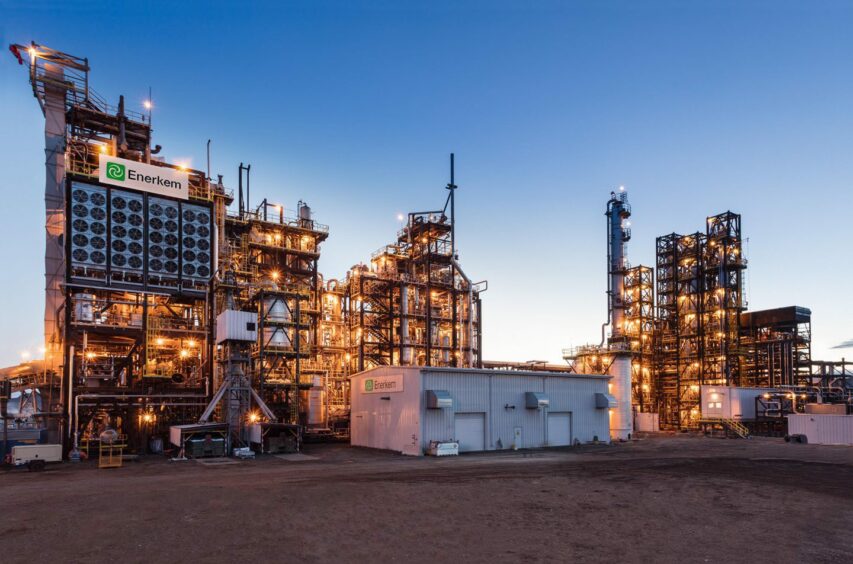 At over $8billion, big company corporate venture capital investment (CVC) in clean energy start-ups ran at a record high last year.
A sizeable slice of that money came from oil companies anxious not to pushed aside in the low carbon rush.
With the energy technology landscape now changing rapidly, driven by climate change, large corporations increasingly use VC-style investments in start-ups to enter new technology areas.
Its not a new practice and has been extensively used in the North Sea by Statoil of Norway, with the practice continuing since this parastatal was rebranded Equinor in 2018.
Though there was considerable oilco input, last year's clean energy CVC charge was actually led by investors from the industrial, electricity and energy storage sectors. And clean energy outperformed VC interest in other high-tech areas too.
According to the International Energy Agency, this mirrors what happened regarding the high share of energy VC funding for firms developing digital products between 2013 and 2020.
CVC investment in energy start-ups by information and communication technology (ICT) firms grew markedly from 2016 as these start-ups became closer to the market.
However, the ICT sector's share of energy-related CVC was not maintained and, last year, there was a more even spread of CVC among corporate sectors than previously.
"Industry sectors like chemicals, construction materials, and iron and steel are playing a larger role in CVC investment in clean energy start-ups with hardware products," says the IEA in its latest report on energy investment.
CVC investment still lower than internal R&D spend
While CVC investment remains lower than big corporates' internal R&D budgets per se, it has been growing rapidly since 2015.
In an energy sector that anticipates disruption from mass-produced, modular and quick-to-scale technologies, the IEA claims that CVC can be particularly attractive as a lower-cost and quicker means of acquiring knowledge, new technologies and business models.
"The nimbleness of start-ups and the "optionality" for investors can be particularly valuable under conditions of uncertainty, competition and budget pressures," says the agency.
"For start-ups, CVC complements other sources of funding and can accelerate scaling up by providing access to corporate experience and resources, especially for manufacturing, as well as access to consumers around the world."
This is most evident in the case of fossil fuel companies, which increased their energy-related CVC activity last year.
Big Oil CVC investment in clean energy 
Indeed the IEA records that Big Oil invested $2billion between 2020 and 2022, mostly in carbon-capture, utilisation & storage CCUS, energy efficiency and renewable energy developers.
Notable Big Oil CVC investments made last year included:
·      Equity from Chevron and the Oil & Gas Climate Initiative was injected into Svante, a Canadian CO2 capture firm that raised $318million of growth equity
·      Sinopec participated in a $130million growth-stage round for Kuntian New Energy, a Chinese battery component maker.
·      Equinor invested in Solid Power, a US solid-state batteries for vehicles firm innovator. The $130million investment round was led by the BMW Group, Ford Motor Company and Volta Energy Technologies.
·      Repsol invested $170million ($75million is in equity and $95million in convertible debt)   in Canadian company Enerkem, a technological world leader in the production of renewable fuels
·      Eni teamed with Bill Gates-founded Breakthrough Energy Ventures to invested an initial $11.5million in C-Zero, a US natural gas-to-hydrogen start-up
IEA reports that the latest investment data for energy R&D and innovation are "broadly positive".
However, it warns that the impacts of the Russian invasion of Ukraine "are yet to become fully apparent", with government support for clean energy helping it to buck macroeconomic trends so far.
Looking at clean energy investment from the regional public perspective, the IEA says regional differences are set to widen, not converge.
"Unlike in some other areas of energy investment, China's share of innovation spending does not tower over global spending.
"Indeed, public R&D spending is quite even across China, Europe and North America, while VC investment is more concentrated in the US, followed by Europe.
"These three regions, plus Japan and Korea for R&D spending, play an outsized role in energy innovation compared with their future energy investment needs."
Now, the Net Zero Emissions by 2050 scenario requires that more than  half of clean energy investment need to be in Emerging Markets and Developing Economies (EMDEs).
However, last year, such economies (excluding China) accounted for just 5% of public energy R&D, 3% of corporate energy R&D (by country of headquarters) and 5% of energy VC (by country of start-up).
Recommended for you

Up to 95,000 UK energy jobs at risk without investment, warns landmark report