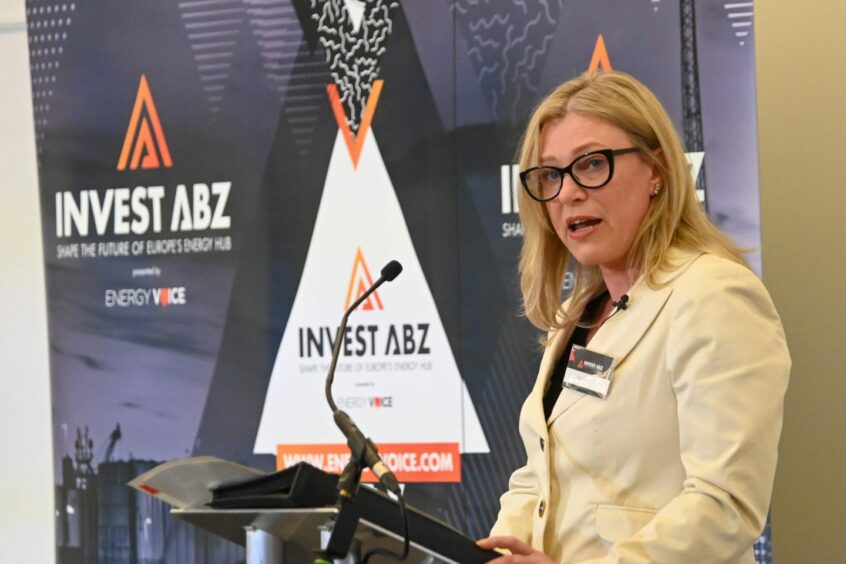 Minister for energy, Gillian Martin, told an Aberdeen event that she is "bitterly disappointed" with the lack of information from the UK government on the carbon capture track 2 process.
Focussing heavily on the proposed Acorn CCS project in the north-east of Scotland, Ms Martin said: "The development of strategically located CCUS infrastructure in Scotland's industrial clusters in the north-east could protect and ensure the just transition."
The minister for energy explained that approval of projects like Acorn will protect jobs and will enable the region to utilise existing skills.
She said: "Whilst we welcome the inclusion of Acorn as one of the two projects that are best able to make Track 2 eligibility, which confirms the strength of the proposition.
"I must say, we are bitterly disappointed that there is still no confirmed timetable from the UK government confirming Track 2.
"It is vital that the UK government urgently gives Acron the funding to proceed because that is really the key that unlocks so much else, including the decarbonisation of those industries and sites in Scotland that are otherwise really hard to decarbonise."
The Peterhead-based carbon capture project controversially missed out on the previous funding round in 2021 to East Coast Cluster and HyNet, leaving the Scottish cluster in the lurch.
In the Track 2 process, Acorn is back in the discussion for government funding and has previously been described as a "leading contender" by those in the decision-making process.
The UK government minister of state for energy security and net zero, Graham Stuart, told Energy Voice earlier this year why Acorn was passed up by Westminster the first time of asking.
Mr Stuart said: "What we wanted to do was make sure that we could move with the fastest and best developed and we deliberately came up with track one and track two to do that.
"Industry told us they want to go with whoever can move the quickest. If we're going to meet our 2030 goals, we're going to need a number of clusters across the country."
Recently NSTA confirmed 12 companies had secured 20 licences as part of the UK's first-ever CCS licensing round – a key step towards meeting targets to store up to 30 million tonnes of CO2 by 2030.
Thirteen areas were offered off the coast of Aberdeen, Teesside, Liverpool and Lincolnshire in the southern North Sea, central North Sea, northern North Sea, and East Irish Sea as part of the process, which kicked off last summer.