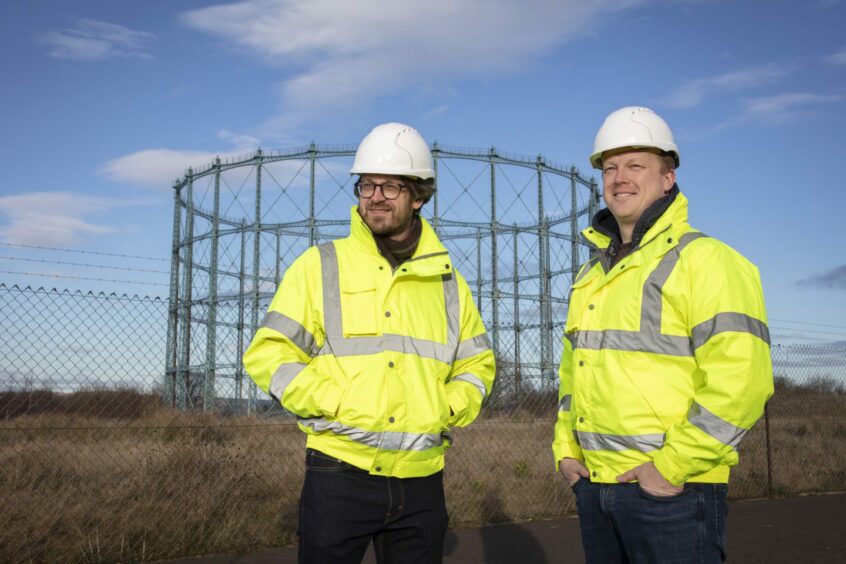 The executive chairman of Getech has foreshadowed a "very promising pipeline of opportunities" this year, following a record order book in 2022.
The firm took in £4.6 million in orders last year, marking a 39% increase from 2021's £3.3 million.
Getech writes in its annual report that it experienced a "strong balance sheet, sales pipeline growth, plus good customer and partner momentum."
In the operational review portion of its annual report, the company says: "Getech has had a successful year, showcasing significant progress in all operational areas.
"The company maintained high petroleum customer retention rates while repurposing its data, software and analytics to identify critical minerals and ideal locations for geothermal, hydrogen and carbon capture and storage (CCS) projects."
The firm is working on a green hydrogen hub in Inverness, having recently completed the first phase of development.
This first phase of work has seen Getech work with SGN Commercial Services to deconstruct the city's former gas holder ready for the development of the site.
The area on Harbour Road lies between Inverness's rail depot and industrial area and will offer production, storage and distribution for green hydrogen, as well as supplying the commodity directly to large volume customers, including rail, bus, and heavy goods vehicles (HGVs).
Richard Bennett, Getech executive chairman, said: "As we transition to clean energy, the importance of geoscience in solving the energy 'trilemma', the quest for affordable, clean and secure energy source, is undisputed.
"Getech has spent the last 30 years collecting and analysing data primarily for use within the petroleum sector, but we are now making a strategic shift to evolve our solutions and our client base to encompass a much wider range of corporates looking to reduce their carbon footprint.
"Strong revenue performance and a record order book in 2022 reflects a robust environment for petroleum market activities alongside new corporate demand to use our data to identify critical minerals, geothermal and hydrogen locations, as well as CCS projects.
"We have a very promising pipeline of opportunities and are excited about the potential for developing our portfolio in 2023."
Despite a strong order book and positive forecasts for the coming year, Getech lost £3,097,000 over the course of 2022.
Although the firm made a loss, its revenues were up by almost £1 million when compared to 2021's figures, having generated £5.1 million compared to the year previous' £4.3 million.
The firm reports that its revenues were spit, with 66% coming from transitional petroleum and 23% from critical minerals.
Recommended for you

Talent and timing: Can Aberdeen's oil and gas skills make the energy transition?