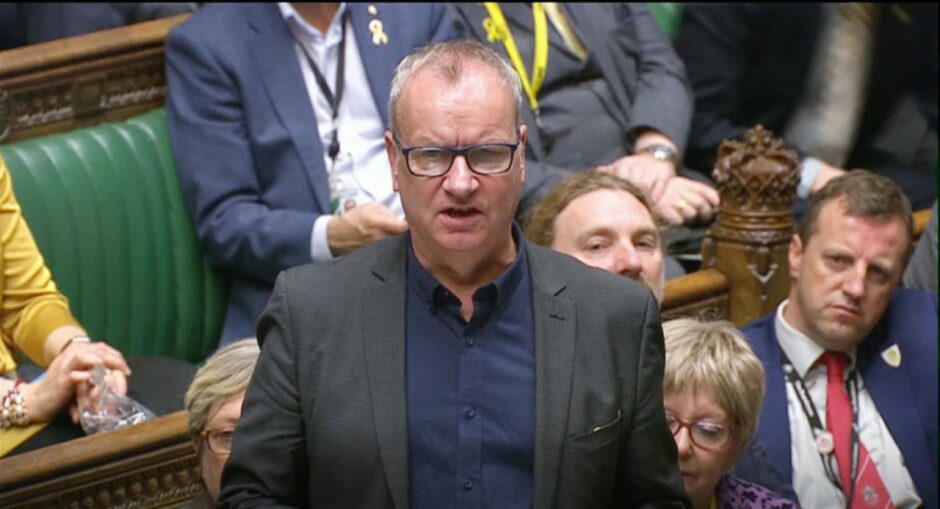 Having warned the UK government over its "lacking" progress on hydrogen, the Scottish Affairs Committee again pressed the need for interim production targets out to 2030 and 2050.
In a report issued earlier this year the Committee chastised the government over what it described as "lacking" progress on policies needed to develop carbon capture and storage (CCS) and hydrogen technologies.
It warned that without greater efforts, the UK would not meet its net zero targets.
Publishing the government's official response to the report on Thursday, Committee members welcomed "reassuring" commitment to collaboration between Westminster and Holyrood, but suggested the government had "swerved" its request for interim targets for hydrogen production.
As it stands, the UK and Scottish Governments intend to reach 10GW and 5GW of hydrogen production capacity respectively by 2030. There is no such target for 2050, but BEIS analysis suggests between 250-460TWh of hydrogen could be needed across the economy to reach net zero.
The Committee said the plans required milestone targets which would chart progress from now until 2030, and then to 2050, to highlight how these pathways would be achieved. These would include targets for production and demand of blue and green hydrogen, and the phasing out of "grey" hydrogen produced without the capturing of emissions.
It also called on the Scottish Government to "expedite" its target-setting due to its more pressing 2045 net-zero deadline.
In response the UK government said it would follow a separate recommendation by the Independent Review of Net Zero to develop "a hydrogen production delivery roadmap" for the next decade, to be published by the end of the year – but did not comment on the need for interim targets.
A request to set a firm timeline for establishing an export market for hydrogen was also rebuffed. The government said it was "actively engaging" with overseas export markets to gauge appetite but would update its position "in line with wider global developments in hydrogen demand".
In a statement Committee noted: "While the government discusses its work on the international trade of hydrogen, and agrees with the Committee on the potential economic benefits, it does not outline the timeframe for securing an export market, or how it plans to make hydrogen exports more commercially attractive to international investors."
Committee chairman Pete Wishart MP added: "Net zero is a pipe dream without effective carbon capture technology. While it's reassuring that the UK Government agrees that more effective and coordinated action is required between the UK and the Scottish Governments, both Governments need to work more effectively and constructively with industry."
"Russia's invasion of Ukraine has thrown the UK's energy security into focus, making it clear more needs to be done to build robust storage for hydrogen in Scotland. We thank the Government for their response and will continue to keep a close eye on this important area."
Track 2 timetable
Delays in support for CCS were also highlighted in the report, in which MPs said they were "disappointed with the lack of priority" given to the Acorn project in the north east.
The Chancellor has since unveiled a £20bn support package for the sector as part of his Spring Budget, and the beginning of the Track 2 cluster process, in which Acorn has been flagged as a "leading contender" – a move welcomed by the committee.
However, having called for "timely decisions" on Track-2 cluster sequencing, Scottish politicians are maintaining pressure.
At an event in Aberdeen last week Scottish energy minister Gillian Martin said she was "bitterly disappointed" there was not yet a confirmed timetable for the process.
In its response this week the government noted that the expression of interest period for Track 2 closed on 28 April, and that it intends to provide an update on the next steps "in the summer."