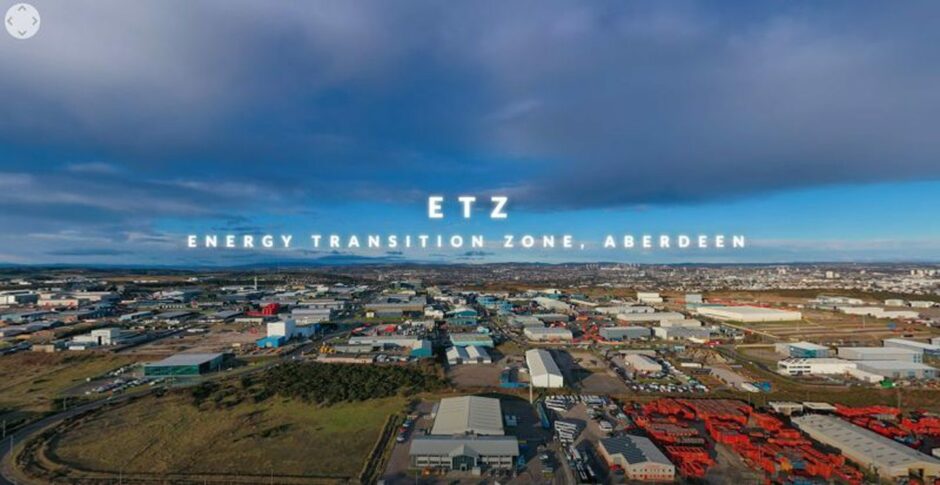 A notice has been delivered to councillors and local communities formally kicking off the planning and consultation process for the Aberdeen Energy Transition Zone (ETZ).
The site, in the south of the city, is intended to deliver thousands of jobs as Aberdeen cements a position in burgeoning industries like floating wind and hydrogen.
However, the development near the new £400m south harbour expansion has proved controversial with local communities committed to fighting to protect green space.
A planning application notice (PAN) has been delivered to groups today; a requirement for any major development application "to formally start the engagement and consultation process with local communities and other stakeholders".
Along with setting out further details of the site, the document formalises proposals for "around a third" of St Fittick's Park to be used.
A pair of consultation events are now planned for Torry United Free Church, from 3pm – 8pm, on Thursday June 29 and Thursday August 3 by environmental consultants Ironside Farrar.
The not-for-profit ETZ Ltd, established in May 2021, is behind the plans.
It is made up of powerful business figures like chairman Sir Ian Wood, with representatives from Shell, Aker Solutions, CCS firm Storegga, the North Sea Transition Authority and others on its board.
Three Zones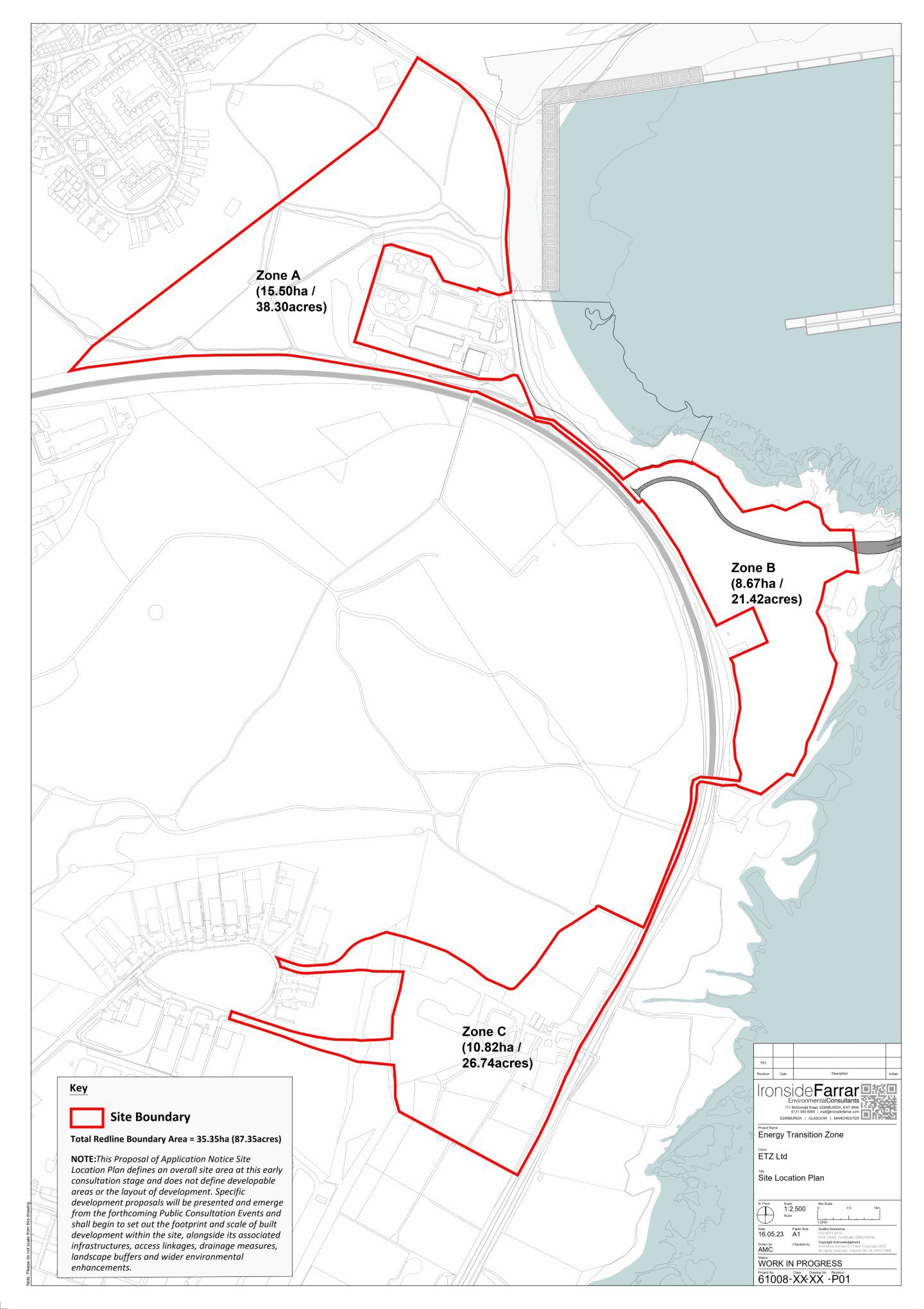 The documents set out three formal "zones" for the site around St Fittick's Park, Gregness and Doonies as allocated within the Aberdeen Local Development Plan from the city council.
Zone A – Land at St Fittick's Park
Zone B – Land at Gregness
Zone C – Land at Doonies Farm
A draft masterplan was submitted to Aberdeen City Council earlier this year and is under review.
ETZ Ltd is preparing a "Planning Permission in Principle" (PPiP application for the "opportunity sites set out above.
Controversy over Doonies and St Fitticks
Proposals, particularly around St Fittick's Park and Doonies Farm have proved controversial with local communities.
Last year, after the scheme to use a third of the park was unveiled, campaign group Friends of St Fittick's Park said its members and the Torry community were left "angry and disappointed".
Read the full PAN and its supporting documents below.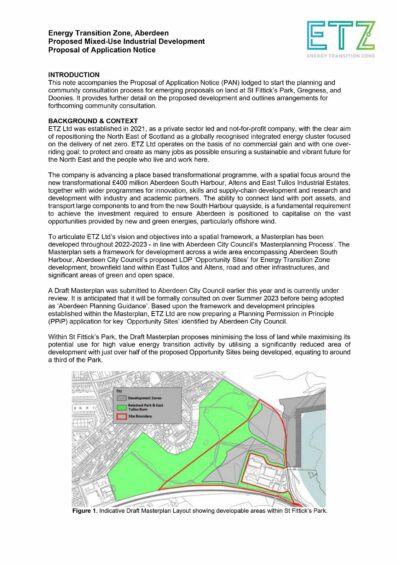 Protect and create jobs
A skills hub and centres of excellence for green hydrogen and floating offshore wind are among the proposals for the Aberdeen ETZ.
The document states that the "one over-riding goals" is to "protect and create as many jobs as possible ensuring a sustainable and vibrant future for the North East and the people who live and work here".
It comes as skills body OPITO estimates some 50,000 oil and gas jobs are expected to be lost in the UK by 2030 – but opportunities to transition into new industries could stem to losses.
Recommended for you

Talent and timing: Can Aberdeen's oil and gas skills make the energy transition?