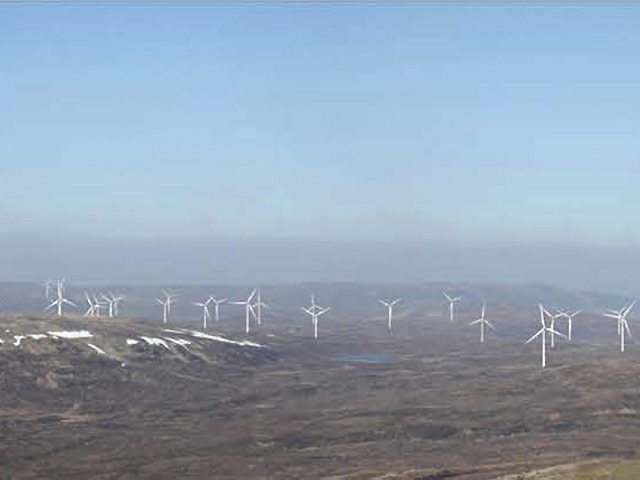 The SNP's plans for green energy under independence have received a boost by five academics.
An analysis of the effect of recent UK Government policy decisions on nuclear energy suggests Scottish consumers could enjoy lower prices in the event of a Yes vote at September's referendum.
The report is a blow for pro-union campaigners, who claim Scottish renewable energy projects will not be able to compete without subsidies paid by consumers from across Britain.
Last year, the academics published a paper which backed the anti-independence group as it concluded it would be more expensive to reach the Scottish Government's target to supply 100% of electricity from renewables outside the union.
However, developments in UK energy policy have changed their view.
Dr David Toke, of Aberdeen University, said two factors were involved.
"We previously argued that, relative to remaining with the union, Scottish independence could substantially increase the cost to Scottish consumers of achieving its renewable energy targets," Dr Toke said.
"However, having reviewed the impact of the government's recent decisions on nuclear power and incentives for renewables, we believe that this is no longer the case."
Aberdeenshire West SNP MSP Dennis Robertson, who is deputy convener of Holyrood's energy committee, said: "This is a significant development in the referendum debate that clearly sets out some of the options that would be open to an independent Scotland after a Yes vote."
But Labour shadow energy minister Tom Greatrex said the report contradicted Dr Toke's earlier findings. "It is highly misleading, cherry-picking statistics and twisting the facts to produce an image of a separate Scotland that is far from realistic," he said.
Recommended for you

Energy bodies warn green growth at 'severe risk' without new support