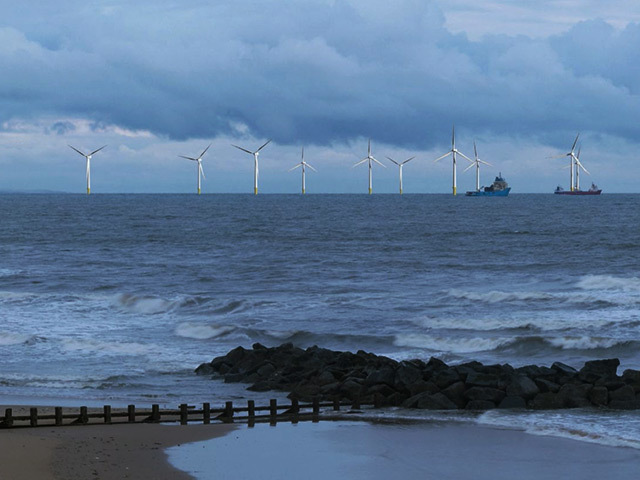 Backers of a £230million offshore wind development planned for Aberdeen Bay are appealing a council decision to block a crucial part of the green energy scheme.
Partner companies involved in the European Offshore Wind Deployment Centre (EOWDC) confirmed yesterday that they are contesting the ruling on a proposed electricity substation at Blackdog.
Members of Aberdeenshire Council's Formartine area committee rejected the application in October amid concerns about the health of residents living close to a former landfill site.
The move was viewed as a significant setback for the Aberdeen Offshore Wind Farm Limited (AOWFL) consortium, which includes Vattenfall, Aberdeen Renewable Energy Group and Technip.
The Scottish Government, which has granted consent for the 11-turbine testing centre off the north-east coast, will now appoint a reporter to re-examine the proposals.
Following the area committee's decision, the project partners had indicated that other sites may be looked at.
But the AOWFL is sticking with the Blackdog location, and said tests had shown that the risk posed by asbestos in the ground was "very low" and pledged to apply strict control measures to avoid any problems.
Andy Paine, head of offshore wind development for Vattenfall in the UK, said: "The project partners have made every effort to engage and work closely with the local community to assure them that finding low-level traces of asbestos in the ground is not unusual for a brownfield site such as this."
Leading campaigner Edna Booth, who lives near the site at Hareburn Terrace, said: "Our main concern is the health and wellbeing of residents and we are also worried about the volume of traffic if the building gets the go-ahead."
The Trump Organisation, a vocal opponent of the EOWDC, yesterday pledged to "fight every aspect" of the scheme.
George Sorial, executive vice-president, argued the plans "put many lives at risk".
He added: "It would be a financial and environmental disaster for Scotland."
Recommended for you

UK's largest fishing port looks to carbon capture for its next big catch