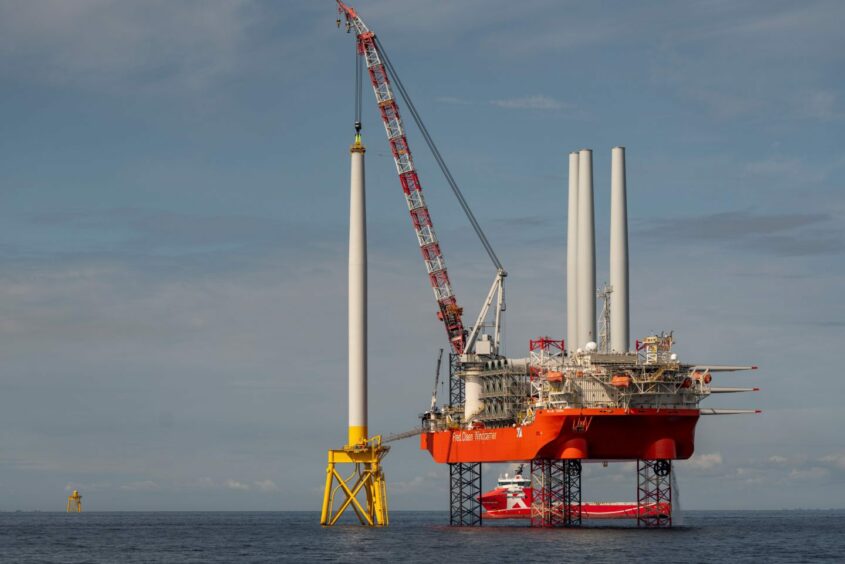 Renewables advocates say a two-year delay to the Scottish Government's key plans for energy and just transition is putting billions of pounds of investment at risk.
The Scottish Government confirmed its final Energy Strategy and Just Transition plans would be published in summer 2024 – more than two years later than originally anticipated.
Energy Minister Gillian Martin announced the timeline on Friday, along with consultation responses to both draft plans and independent analysis of those responses. According to the assessment nearly 1,600 responses were received.
The documents were initially expected in spring 2022 though were not published until 10 January 2023, after months of delays.
Meanwhile, Scottish Renewables director of communications and strategy Nick Sharpe said the two-year delay to receipt of the final strategy is "not the pace at which policy making should move in an emergency."
"The UK Government is slowing down on its journey to net-zero and many barriers still stand in the way of our industry's continued development, so it is vital that the Scottish Government sets out as soon as possible how it intends to deliver on the undoubted promise of its draft Energy Strategy and Just Transition Plan.
"Make no mistake, we are in a global race to secure the enormous benefits of transitioning to a net-zero energy system. The renewable energy industry needs clear direction now to ensure Scotland maintains its position as a world leader in clear power, or we face losing the billions of pounds of investment that a first-mover advantage can deliver."
Alongside proposals for the future of grid, heating and low-carbon electricity, the draft strategy voiced a "presumption against new exploration" – a suggestion branded a "breathtaking betrayal" by industry leaders and many in the north east.
'Strict' tests for North Sea oil
The Scottish Government said along with responses it had received so far, it would continue to engage with a range of interests including industry, the Just Transition Commission and the Scottish Energy Advisory Board, all of which would inform the finalised strategy.
Ms Martin re-iterated calls for the UK Government to do more to accelerate investment, reform energy markets and ensure communities benefit from development.
"Delivering on our climate obligations with an unwavering commitment to a fair and just journey to net zero is an absolute priority for the Scottish Government," she said in a statement.
"The consultation confirmed broad support for our vision and highlighted the importance of providing policy certainty to enable investment in skills, infrastructure and technologies.
"We will now publish our Energy Strategy and Just Transition Plan by next Summer, setting out how we intend to create a net zero energy system that delivers affordable, secure and clean energy while benefiting communities across Scotland by providing high quality jobs and economic opportunities."
Turning to North Sea oil and gas production, Ms Martin reaffirmed the government's position that "any new extraction of fossil fuels must be subject to very strict climate compatibility tests."
"Our focus must be on meeting our energy security needs, reducing emissions, delivering affordable energy supplies, whilst ensuring a just transition for our oil and gas workforce as North Sea resources decline," she added.
'No clear consensus'
While a full strategy wont emerge until next year, Alma Economics has summarised the debate in its independent assessment of responses.
Analysts noted that while many submissions voiced "support or concern" for aspects of the proposed future renewable energy mix – including onshore and offshore wind, marine, wave and tidal, solar, and hydrogen – there was "generally no clear consensus on what the future energy mix should look like."
It also found that the most common reasons for arguing that oil and gas should play a role in the future energy transition were its value to the Scottish economy, its role in a stable and secure energy system, and its alternative usage for production of derivative products, including plastics and chemicals.
Respondents against new oil and gas production typically were of the view that it is incompatible with the net zero ambitions outlined in the plan.