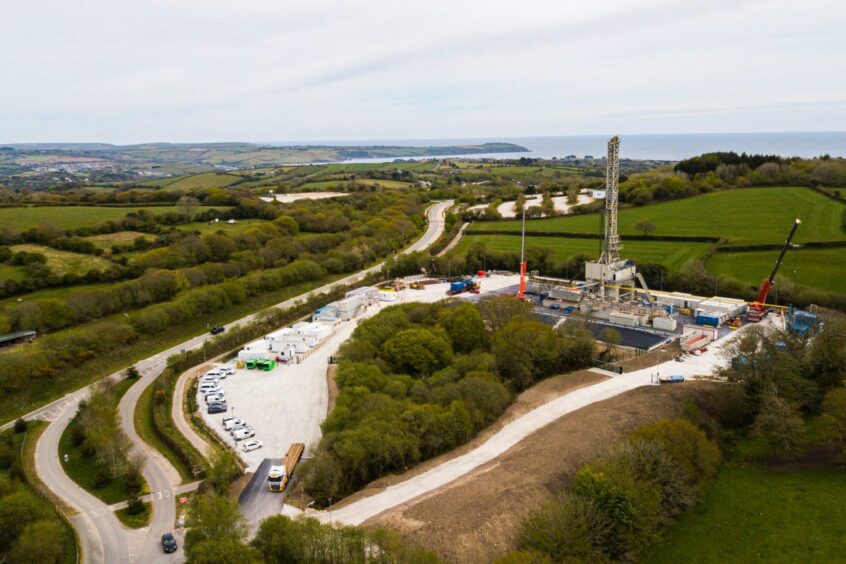 Getech has completed a geothermal study for Angus Energy, identifying several promising areas for energy production in southwest England.
Though mainly focused on onshore oil and gas production, Angus Energy (AIM:ANGS) intends to leverage its hydrocarbon drilling and engineering expertise to develop geothermal energy projects.
In pursuit of this, the company enlisted Getech's (AIM:GTC) subsurface expertise to locate and assess promising areas for geothermal energy production in southwest England.
On Monday Getech announced it had identified several "favourable locations" for energy applications and produced an in-depth geoscientific interpretation that included structural mapping, depth estimation and heat flow analysis.
The company, which uses AI, data and geoscience expertise to help locate energy and mineral resources, said it had produced an assessment including 2D modelling and 3D inversions which would allow Angus to make informed decisions as to its future development plans.
Most recently, Getech said it had developed a new process which could help users predict the location of natural hydrogen deposits.
Richard Herbert, CEO at Angus Energy, commented: "We are pleased to have made good progress in bringing some of our traditional skills and focus on subsurface assessment out of the world of hydrocarbons into that of alternative energies."
Acting CEO of Getech, Richard Bennett, added: "Given the drive for new ways to decarbonise operations and provide consistent heat and power, investment in alternative energy sources such as geothermal is ramping up.
"Getech's subsurface and geoscience expertise is helping Angus Energy take an important step toward developing sustainable energy solutions that bolster the UK's energy security and advance decarbonisation efforts."
Angus currently operates the onshore Saltfleetby gas field as well as onshore exploration and production at conventional oil assets at Balcombe, Lidsey and Brockham.
It hopes to use existing hydrocarbon wells to tap "low cost and sustainable heat" for local users.
According to its website, it also plans to develop "one other major geothermal energy project" at a UK brownfield site, and has flagged the possibility of a pilot geothermal initiative at the Saltfleetby site.
Harnessing wells at the site for geothermal energy producer could generate up to 2MW of heat, it says.
Recommended for you

Talent and timing: Can Aberdeen's oil and gas skills make the energy transition?