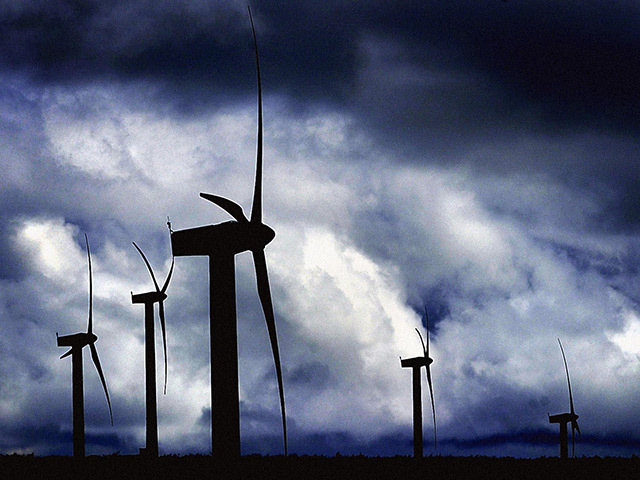 Windfarm operators have been accused of slowing down their turbines to exploit a legal loophole.
The UK Government pays different rates for energy, depending on how much is produced by a turbine, which aims to encourage businesses like farms to run a small machine that does not produce huge amounts of power.
But some operators are taking advantage of a legal loophole by building large turbines and slowing them down to ensure the output is in the same category as a much smaller unit.
The practice, "de-rating", means some of the machines have been deliberately modified so they do not work properly. Owners then receive a higher feed-in-tariff (FIT) rate but also have a turbine which will out-perform smaller ones. Labour Cumbria MP Sir Tony Cunningham recently asked the government during parliamentary questions what was being done .
Energy Minister Michael Fallon said he was aware that eight of 110 turbines installed at the higher 100kw to 500kw FIT rate up to September 2013 had been de-rated.
He added that despite talks with Renewable UK, a "workable technical solution" had not been found to resolve the issue. Linda Holt, of campaign group Scotland Against Spin, said: "Consumers are being forced to pay more for the turbines and people have suffered greater visual impacts than they need to."
Regulator Ofgem, which licenses the FIT scheme, does not keep a list of how many turbines on the FIT scheme are de-rated but said that when it receives applications for a modified machine, checks are made to ensure the turbine has been permanently downgraded.
However, Ofgem confirmed that it had not yet rejected any applications for the 100kw to 500kw FIT category.
A Department of Energy and Climate spokesman said: "This is not a widespread problem and there is little evidence that de-rating is used as a means of accessing preferential tariffs."
Recommended for you

Offshore wind starts squaring up to massive future decom challenge