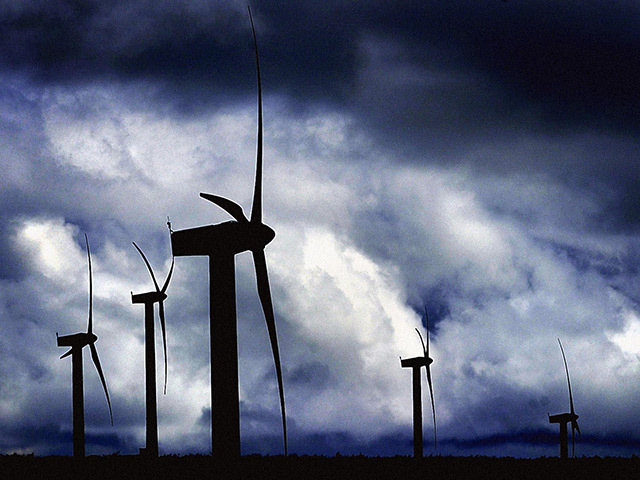 The green energy industry has warned thousands of jobs could be lost amid fears the UK Government wants to reduce subsidies.
Sources close to David Cameron were yesterday reported as claiming the prime minister also wanted to tighten planning regulations, allowing the government to "eradicate" turbines.
It is understood the Conservatives are considering a manifesto pledge to cap the total number of windfarms and make it more difficult for developers to get approval. The Scottish Tories would like a similar approach north of the border.
But industry body Scottish Renewables said the policy could cost jobs, drive up energy bills and set back the growth of "every renewable technology".
The organisation's chief executive, Niall Stuart, said: "In Scotland alone the industry supports almost 3,400 jobs, with many more dependent on the sector. More than £1billion was invested in 2013, with much more to come."
Scottish Tory energy spokesman Murdo Fraser said rural communities were "nearing breaking point" with opposition to "unsuitable turbines developments" growing.
"Nearly 40% of Scottish households are making the tough choice between heating and eating, a situation in part caused by green subsidies handed to turbine developers," he said.
Independent Highland anti-wind campaigner Lyndsey Ward said: "I am absolutely delighted that David Cameron seems to be listening to those opposed to wind turbines splattering our countryside."
Scottish Energy Minister Fergus Ewing said: "The reported Tory plans to cut back on wind power would effectively be a Tory manifesto commitment for the lights to go out and the bills to go up."
Recommended for you

BP advertises collaboration openings on Scottish offshore wind farm