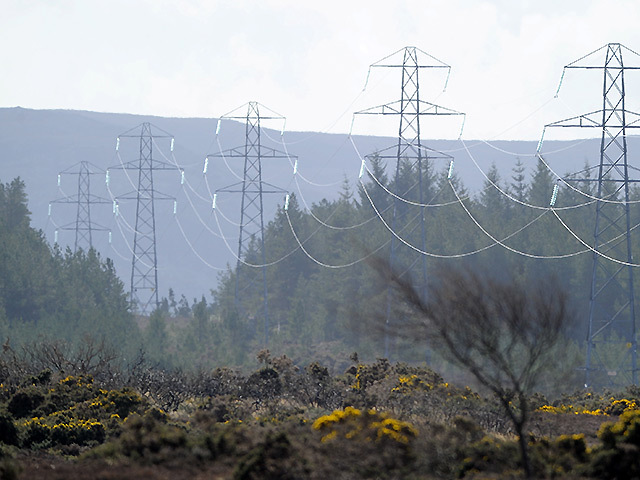 Suggestions that wind turbines might have been to blame for a blackout that hit large parts of the Highlands and islands were dismissed at Holyrood yesterday.
Finance Secretary John Swinney said he was "absolutely certain" that wind energy had not been a contributing factor in the power cut.
Mr Swinney was updating the Scottish Parliament on the outage, which affected about 200,000 properties from Moray to Fort William, across the Western Isles and in Orkney.
Engineers were left mystified, with "windy weather, lightning strike, pollution or equipment failures" cited as possible causes by provider Scottish and Southern Electric Power Distribution (SSEPD). Mr Swinney said the problem had been traced to a faulty electronic relay at an electricity substation near Inverness.
North-east Conservative MSP Alex Johnstone asked Mr Swinney if wind turbines could have played a part.
Mr Johnstone was referring to comments in the Press and Journal from retired engineer Douglas Brodie, 70, of Nairn,who asked if a drop in wind may have been responsible.
Mr Johnstone said: "Some individuals with engineering experience have suggested that over-reliance on wind turbines may have contributed to grid instability. I ask that he not deny that straight away but take the opportunity to inquire whether it could have been a contributing factor?"
Mr Swinney replied: "I am absolutely certain it is not a contributing factor." He said: "I can say emphatically to Mr Johnstone that, engineering experience or no engineering experience, the comments that we have heard about the involvement of wind turbines are utterly misplaced in the analysis of the incident."
MSPs were told the problem had been traced to the Knocknagael substation. Mr Swinney said: "It is believed the relay malfunctioned just before the outage last Wednesday, and circuit breakers identified a potential fault in the main network.
"These circuit breakers opened to protect the system supplying the north and west of the country from more protracted and significant damage."
Highland SNP MSP Rob Gibson said: "That is the first explanation we have had in any detail on it."
Recommended for you

Developers battling issues at major Scottish floating wind farm