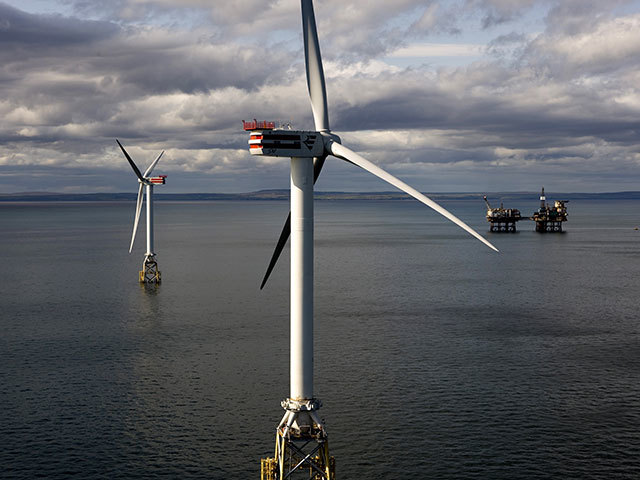 Plans to bury a massive power line beneath rural Aberdeenshire as part of an offshore windfarm project will be unveiled to the public this week.
The underground cable, which could stretch from the Banffshire coast to the heart of Buchan, will feed electricity from a trio of huge renewable energy developments in the outer Moray Firth.
Construction of the 30-mile link is forecast to create almost 600 jobs.
On Tuesday a public consultation on the proposal will begin with a presentation at New Deer village hall, from noon-8pm.
Similar sessions will be held at the Fife Lodge Hotel, Banff, at the same time on Wednesday and at Portsoy's Station Hotel on Thursday.
In March, the Scottish Government granted consent to the Moray Offshore Renewables (MORL) consortium for up to 339 turbines off the coast of Caithness.
Now MORL, which comprises EDP Renewables and Repsol, has drawn up proposals for an underground connection point at Inverboyndie or Sandend, near Banff.
A trench will be built to accommodate the cable, which will run to land south of New Deer in central Buchan.
It will go under at least three main roads, including the busy A947 Banff-Aberdeen route.
Two new electricity substations will be built at the end of the corridor.
Feedback from residents at this week's events will be used to help finalise the route before a planning application is submitted.
Originally, it was proposed to connect the windfarm supply to land near Peterhead Power Station, but MORL said the revised scheme was "more economic and efficient".
"In our initial application we estimated that at peak employment the delivery of this part of the project would support up to 320 construction jobs in the north-east, and up to 590 in the whole of Scotland," a spokesman said.
Construction, which will cost more than £300million, is expected to begin early next year, with the first electricity being generated by 2016.