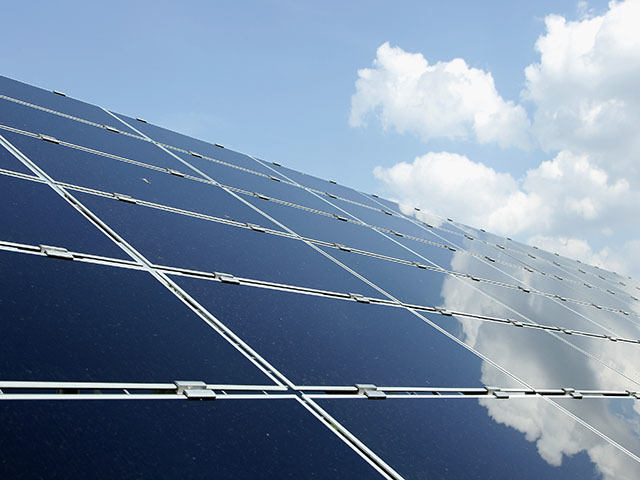 With real estate in short supply, developers of solar power projects in Japan are beginning to look beyond the island nation's land surfaces.
Kyocera and Century Tokyo Leasing plan to build two solar power stations that are designed to float on the surface of reservoirs.
The idea addresses a key problem in Japan constraining the development of large-scale solar projects and underscores the innovations underway to address the nation's chronic shortage of land on which to build.
One of the stations will have capacity of 1.7MW, making it the world's largest floating solar plant, according to a statement from Kyocera, Century Tokyo and Ciel Terre Japan. Ciel Terre will provide the floating structures on which the panels will be installed.
The 1.7MW plant and a second 1.2MW facility are scheduled to begin operating in April in the prefecture of Hyogo in Western Japan, according to the statement.
Output from the floating panels is expected to be higher than from ground-mounted or rooftop panels thanks to the cooling effects of the water, the companies said in the statement.
Kyocera and Century Tokyo set up a venture in August 2012 and have been developing about 93MW of solar power plants, according to the statement. So far, 22MW worth of projects have begun operating.
The venture aims to develop about 60MW of floating solar, or about 30 stations with 2MW of capacity each, Sanae Iwasaki, a spokeswoman for the company said.
Recommended for you

Japan signals African energy support at Tunis meeting