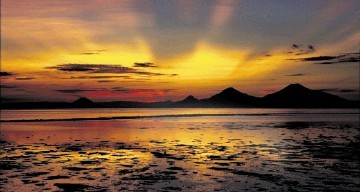 Building work on new hydro schemes which will power 2,000 Highland homes has begun.
Hydro specialist Green Highland Renewables is developing three separate schemes near Achnacarry.
The three mutually supporting schemes are located on the north shore of Loch Arkaig, about 15 miles north of Fort William, and together total 2.5MW of generating capacity.
The projects, which are 750kW, 500kW and 1250kW, are being financed by Triple Point, the investment management group, which has now supported five Green Highland Renewables projects since 2010.
"Loch Arkaig is quite remote, with challenging topography, and the cost to connect each scheme to the grid individually would have been prohibitive," said Green Highland Renewables boss Richard Round.
"However by linking them together with a dedicated private grid, which then ties into the local distribution network, we can make all the projects generate an economic return.
"This is an innovative and holistic approach we have already used successfully in a number of other developments, and as degression of the hydro feed-in tariff starts to bite, we will continue to be innovative in how we build and finance schemes."
The schemes will be constructed by MAM Contracting and all three are due to complete in 2015.
Two of the developments, Allt Dubh and Loch Blair, lie within the Achnacarry Estate, whilst the third, Allt Cheanna Mhuir, lies partly on Forestry Commission Scotland land.
The local Achnacarry, Bunarkaig and Clunes Community Group will receive a royalty payment in addition to a community benefit of £5,000 per MW per annum.
Commenting on the project, community group chair Richard Sidgwick said: "We work with the estate on a variety of issues and are delighted that these projects are now a reality, and that the benefits of involvement in renewable energy will contribute to their business."
Recommended for you

North-east bids to create 30,000 jobs if it wins chance to be a green freeport