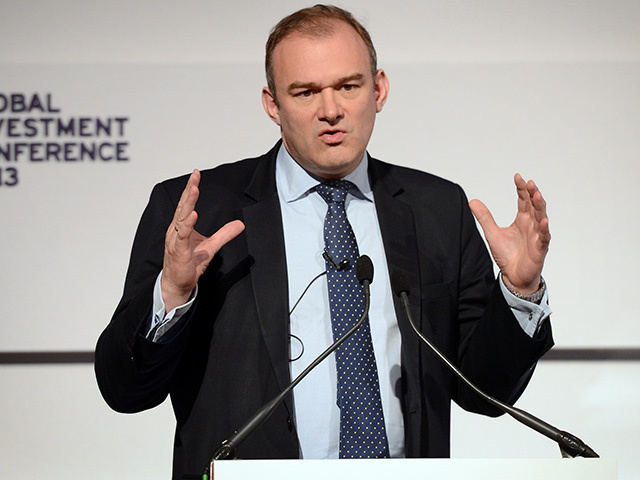 European agreement on a 40% target for greenhouse gas reductions represents a "historic moment" which will be good for British consumers and business, Energy Secretary Ed Davey has said.
But the deal – secured in the early hours after EU leaders including David Cameron wrangled late into the night on details of how the burden will be shared – received a less enthusiastic welcome from environmentalists.
Greenpeace said the goal to cut emissions 40% below 1990 levels by 2030 was "not ambitious enough" to meet the challenge of global warming, but acknowledged that it would form a "stepping stone" towards global agreement at a key climate change summit in Paris next year.
As well as the emissions target, the European Council summit agreed that at least 27% of energy should come from renewable sources and that Europe should deliver improvements of at least 27% in energy efficiency.
Mr Davey said: "This is a historic moment. Europe has sent a clear and firm message to the world that ambitious climate action is needed now. True to our word, we have delivered a highly ambitious EU climate target while also significantly strengthening Europe's energy security by making us less reliant on imported energy. This morning only five countries in Europe had climate targets post 2020. Now 28 countries do."
The Energy Secretary said the package meets all of the UK's top priorities and "lays down the gauntlet" to the rest of the world to come forward with ambitious offers in Paris. And he said it would reduce Europe's energy import bill for fossil fuels by around £225 billion by 2030.
"It's good for consumers because we can decarbonise at the lowest possible cost using a diverse mix of technologies," said Mr Davey.
"And it's good for business as it provides the certainty they have been calling for to unlock billions in low carbon investment."
Recommended for you

Shell emissions on course to drop this decade, but activist investor wants more