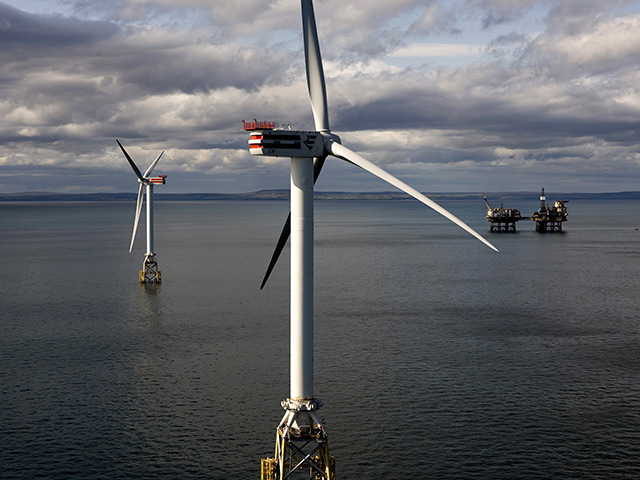 The UK government has granted permission for an offshore wind project which is expected to create up to 2,500 jobs.
Hornsea Project One in North Lincolnshire will be made up of three offshore wind farms with a maximum capacity of 1200MW.
Once built, it will generate enough electricity to power more than 800,000 homes.
Energy and Climate Change Secretary, Ed Davey, said:"With around 2,500 local green jobs on the horizon, this is another great boost for Yorkshire and Lincolnshire.
"Making the most of Britain's home grown energy is crucial to creating job and business opportunities in the UK, getting the best deal for consumers and reducing our reliance on foreign imports.
"Wind power is vital to this plan, with £14.5 billion invested since 2010 into an industry which supports 35,400 jobs."
Based 64 miles off the coast of Yorkshire, the project was one of eight renewable energy projects awarded an early Contract for Difference (CFD) in April 2014.
Consent for the project was provided on the condition that the project has an employment and skills plan approved by North Lincolnshire Council.
Earlier this year Siemens and ABP announced a combined investment of £310 million to develop new wind turbine production and installation facilities in Hull, creating over 1,000 new jobs.
Friends of the Earth campaigner Simon Bowens said: "This is fantastic news for the blossoming offshore wind industry on the North Sea coast.
"Offshore wind is providing clean, reliable energy, while creating jobs and boosting energy security far more effectively than fracking.
"The UK could be an offshore wind powerhouse, but the Government must show much greater ambition if we are to reap the full benefits and continue to drive down costs in the years ahead."
Industry body RenewableUK's director of offshore renewables, Nick Medic, said: "The green light for Hornsea is a much-needed boost for the offshore wind sector. It represents a vote of confidence from the Government in our industry.
"We are one step closer to seeing the multitude of benefits that this ambitious project will bring to the region and to the UK as a whole – in terms of job creation, economic regeneration, generating clean electricity and increasing Britain's energy security."
Recommended for you

Cabinet secretary for net zero and energy cuts ribbon on Moray East O&M base