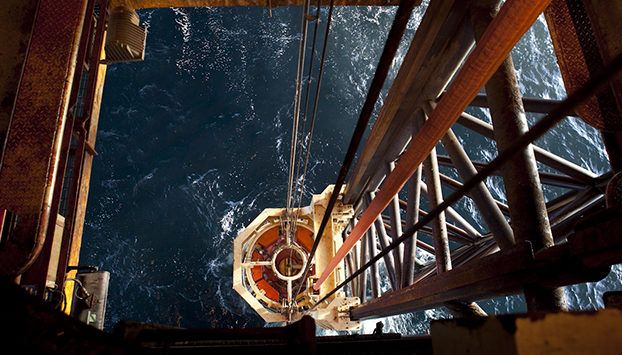 The DECC (Department for Energy and Climate Change) has made £2.5million cash pot available to encourage the development of CO2 storage in the North Sea.
The money will help companies to identify the next phase of sites under the sea to store C02 emissions from coal and gas power stations as well as heavy industry such as steel and cement factories.
The DECC will provide the cash from its Innovation Fund, and it will be delivered by the ETI (Energy Technologies Institute).
A call for proposals has set a deadline of February 5th 2015 with a view to awarding contracts and beginning work soon after.
A spokesman said it Is hoped the funding will act as catalyst for involvement from other partners and industry.
The UK supply chain is already benefiting from the a commitment to CCS development as contracts under the £100m planning and engineering phase of the CCS Commercialisation Programme have gone to UK-based companies.
The National Grid has given the award of a subcontract to ADTI (Applied Drilling Technology International) which will support its CO2 storage work in the North Sea as part of the White Rose Front End Engineering and Design Study (FEED).
Tom Greatrex, Scottish Labour's Energy Minister and MP for Rutherglen and Hamilton West,said: "After months of inaction, it seems the Government is finally starting to wake up to the need to engage with the process to develop carbon storage sites. This relatively small gesture comes after four years of a lack of action, ambition and application for CCS on the part of the government – they have a lot of ground to make up.
"The Tory-led Government have repeatedly downgraded CCS in the low carbon debate – a coalition agreement to supply four CCS projects was cut to "up to two", contracts for FEED studies were delayed and there is still no policy framework to incentivise industrial CCS.
"The Peterhead project in Scotland is a vital step in the development of CCS in the UK and, with ¼ of Europe's storage potential, the North Sea could become a major store of CO2 for a decarbonised European economy."
Recommended for you

Wintershall Dea backs CO2 hub in Danish North Sea