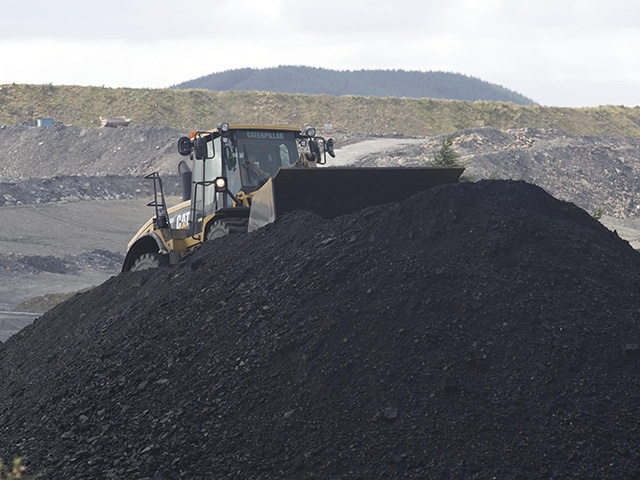 Coal will remain an important contributor to the UK's energy mix into the mid-2020s at least, a Scottish supplier says.
Fergusson Group's forecast came as it reported increased sales in its most recent financial year in the face of "challenging market conditions across the energy sector".
The firm said it responded "effectively" to declining international coal prices by adding new outlets across the UK and Ireland, increasing sales to its key house coal, industrial and generation markets and further improving operational efficiency and flexibility.
Turnover totalled in the year to March 31 totalled £145.8million, up from £116.2million in the previous 12 months.
Pre-tax profits in the latest period came in at £2.56million, compared with £2.46million previously.
The Stirling-based company is jointly-owned and managed by brothers Tom and Alan Fergusson.
In a joint statement the co-chief executives said: "We will retain a strategic focus on the specialist house coal and industrial markets.
"While house coal demand will continue to be weather sensitive, we expect that underlying demand will remain robust for the foreseeable future given coal's price advantage in a market where affordability is of ever-increasing concern.
"Further opportunities to expand our sales network in the UK and Ireland are planned in 2015.
"The business will also continue to seek niche opportunities in the specialist industrial markets for coal in the UK and overseas."
They added: "Power station coal will continue to be an important sector for the group and we are focused on maintaining market presence through enduring supply relationships with long-term coal fired generators.
"We are of the opinion that coal-fired generation will remain an important contributor to the UK's energy mix into the mid-2020s at least, delivering affordable and secure power supplies.
"Whilst generation coal demand levels are expected to decline over that period, it is envisaged that overall market size will be more than sufficient to support the group's volume aspirations."
Fergusson sources its coal supplies from indigenous mining partners, supplemented by imports from the international market.
The firm's two main processing facilities are at Hunterston in Ayrshire and Port of Blyth in north-east England. A new import and processing hub will be established at Port of Tyne in early 2015.
Recommended for you

Europe's New Sanctions on Russian Oil Kick In: What Changes?