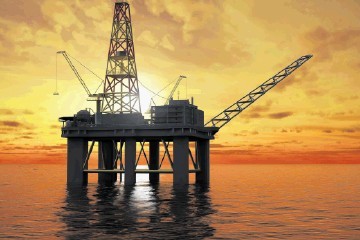 North Sea nations will hold the key in Europe's transition to a low-carbon economy but political ambition will be essential.
A report by Scottish Carbon Capture and Storage (SCCS) made the analysis as it issued a report which calls for specific policy support and wider political ambition within the EU.
The European Commission will meet stakeholders today in Edinburgh to discuss a strategic vision for energy infrastructure in the North Sea basin.
The SCCS report, A CCS future for Europe: catalysing North Sea action, derives from a meeting of European and international experts , and delivers a ten-point plan for policy makers, highlighting the need for robust business models for CO2 transport and storage in the North Sea basin as well as targeted funding support to develop regional carbon capture "clusters" of emitters.
It also calls for CCS to be fully recognised financially as a high-value climate change technology "unique in enabling the decarbonisation of thermal power generation and essential industrial processes".
Professor Stuart Haszeldine, SCCS director, said: "Europe faces tough targets to reduce carbon emissions by 2030.
"As the EU considers policy options to drive CCS deployment in line with 2030 climate and energy objectives, it is essential that this starts with CO2 storage.
"Earlier this week, a review of the CCS Directive recommended a Europe-wide target of 220 million tonnes a year for CCS deployment by 2030 due to the 'genuine and urgent need for CCS in Europe'.
"Our new report strongly supports this finding and shows how the North Sea region can accelerate delivery of CCS across many nations.
"We specify actions to deliver essential infrastructure, and pinpoint incentives to support CO2 transport and storage as well as develop cost-effective CCS clusters in regions across Europe.
"Now is the time to transfer skills from a challenged oil industry to revolutionise carbon storage.
"Our report also suggests lessons that Europe could learn from developments in North America, where a CO2 pipelines infrastructure and the use of CO2 in enhanced oil recovery – as a profitable business model which also stores carbon – is driving the delivery of CCS for both industrial clusters and power generation.
"If Europe wants to remain a leader in tackling climate change, and maximise the contribution of its science and industry expertise to international action, then it must overcome the business barriers to CCS deployment."
For more renewable/other energy news click here.