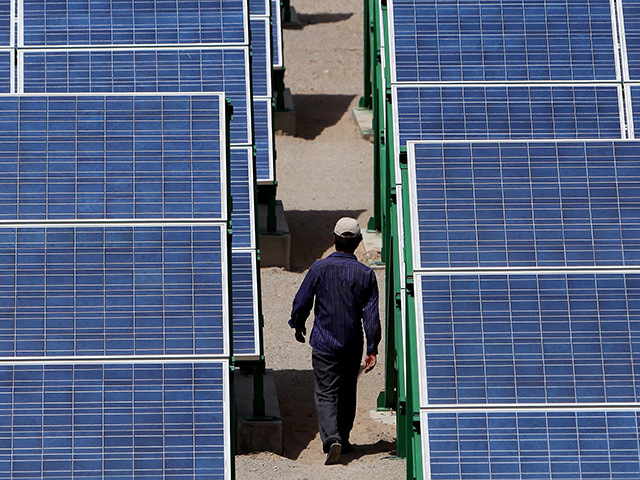 The number of solar panel installations throughout the UK has almost doubled in a year, as householders and communities increasingly grasp the chance to generate their own power.
There are now almost 650,000 installations ranging from large-scale solar farms in fields to schemes on homes, schools and police stations, with electricity-generating photovoltaic (PV) panels on one in every 50 households in Britain.
Industry body the Solar Trade Association's chief executive, Paul Barwell, puts the popularity of solar down to falling product costs, easy technology and financial benefits, with home owners receiving "feed-in tariff" payments for power generated.
"There's an ongoing concern about energy price rises, not withstanding the very recent reductions in price, and people like the idea of being able to generate energy and becoming 'pro-sumers'," he said.
But some large-scale solar farms, which have become an increasingly common feature of the countryside south of the border, have sparked controversy.
Wildlife experts have urged Communities Secretary Eric Pickles to call in an application to install a 100,000-panel solar farm on rare grassland at Rampisham Down, Dorset, and campaigners warn of the cumulative effect of lots of solar farms in one area.
The developing industry has been affected by numerous policy changes,including steep cuts to feed-in tariffs for households and the closure of the existing subsidy regime for new solar farms.
But with stable government policy, the technology's backers say it could soon become subsidy-free, with solar farms cheaper than gas powered plants in a few years.
Recommended for you

Bangladesh leans to coal power as renewables face challenges