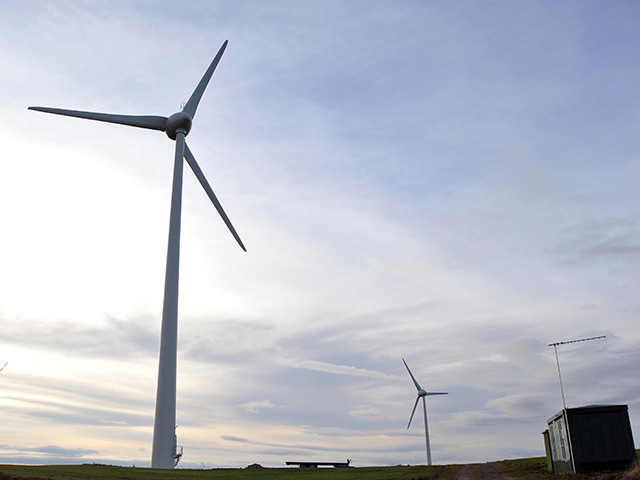 The UK public believes that wind power subsidies paid by consumers are many times higher than they actually are, according to polling for the industry.
A survey questioned 2,000 people for industry body RenewableUK about what they thought payments for wind farms added to fuel bills, and found the average estimate was £259 for a typical £1,300 dual-fuel energy bill.
But the industry said the actual cost of wind power subsidies from domestic energy bills was around £18 a year.
The research also suggests people underestimate public support for wind power, putting backing at around 40% on average, while the latest surveying by the Government show support is at 74% for offshore wind and 68% for onshore wind farms.
And people underestimate how much of the time wind turbines are generating power, the polling shows.
Some two-thirds of those questioned (66%) think they were generating energy less than half of the time, but RenewableUK said they the generate power – at different outputs depending on wind speed – between 70% and 85% of the time.
Three-quarters also overestimated the amount of wind needed to keep a wind turbine turning, putting the figure at 14mph or higher according to the polling by OnePoll, when they actually need just 7mph – a light breeze, the industry body said.
RenewableUK chief executive Maria McCaffery said: "These independent polls show there considerable misconceptions about the cost of supporting wind energy – it's much lower than people think, at just 35p a week per household.
"It's also revealing to see that wind has almost double the amount of public support than was estimated."
She said "the loud voices of a small majority" were trying to distort the facts.
And she said: "Wind power is playing an increasingly central role in our energy mix – it's the largest single source of renewable electricity and will continue to provide the lion's share of clean power in the decades ahead, as we increase our capacity to harness one of our best natural resources.
"Wind power is a clean, efficient and home-grown solution to Britain's energy needs."