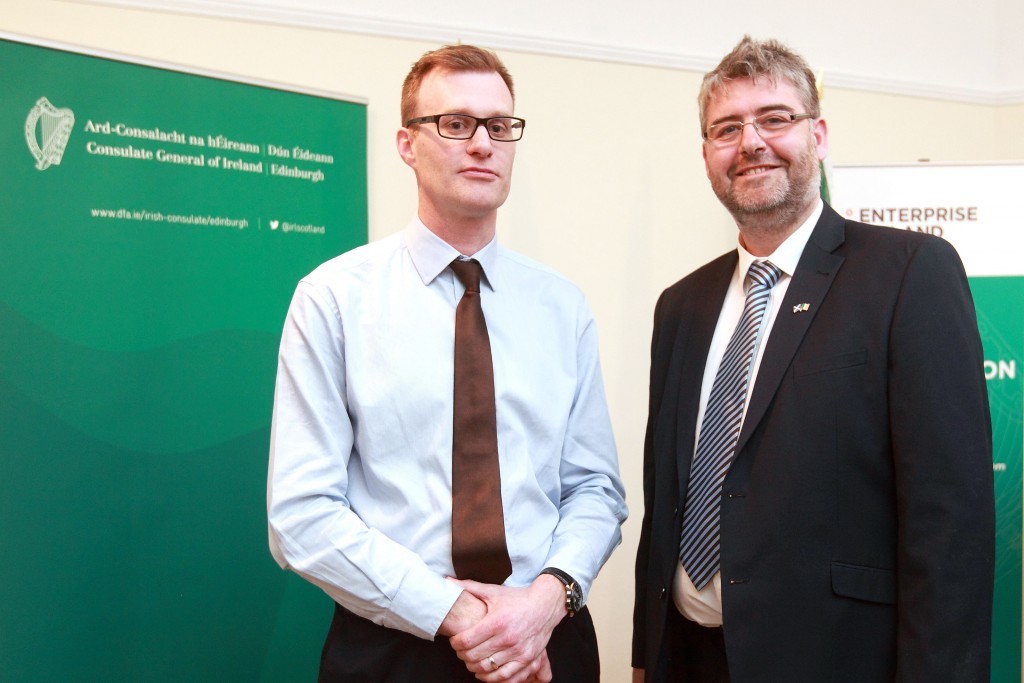 A Scottish biofuel company has joined forces with an Irish energy efficency services company to help UK industries reduce their carbon footprint.
The partnership, between EcoEnergy Group and Crowley Carbon, brings both company's next-generation energy and cost-effective solutions and also underlines the strong alliance between both countries.
The announcement was made at an event at the Irish Consulate in Edinburgh last night, hosted by consul general Pat Bourne, and attended by the Irish communications, energy and natural resources minister Alex White TD.
Gordon Robertson, managing director of EcoEnergy Group, says the new partnership with Crowley Carbon will enable the company to offer a more effective service to their clients as well as drive their ambitions for growth nationally and internationally.
He said: "The two companies are a good fit in that EcoEnergy has solid engineering and electrical experience while Crowley's innovative continuous monitoring and control systems can substantially reduce a company's carbon footprint.
"EcoEnergy Group already works with blue chip companies in the pharmaceutical, food and drink and renewables sectors and through our links with Crowley Carbon, we will be looking to expand the services we offer to local authorities and the public sector as well as the chemicals and oil and gas sectors."
Norman Crowley, CEO and founder of Crowley Carbon, added: "As one of Europe's fastest-growing energy services companies, this strategic partnership with EcoEnergy Group will allow us to work more closely with companies in Scotland, a country that shares similar carbon reduction targets to Ireland.
"We have enabled many companies in Europe to substantially reduce their energy outputs and in the process cut costs. We are looking forward to offering the combined expertise of Crowley and EcoEnergy to businesses not just in Scotland and Ireland but across Europe and globally."
Recommended for you

TechnipEnergies offshoot Genesis gets carbon gig in Australia