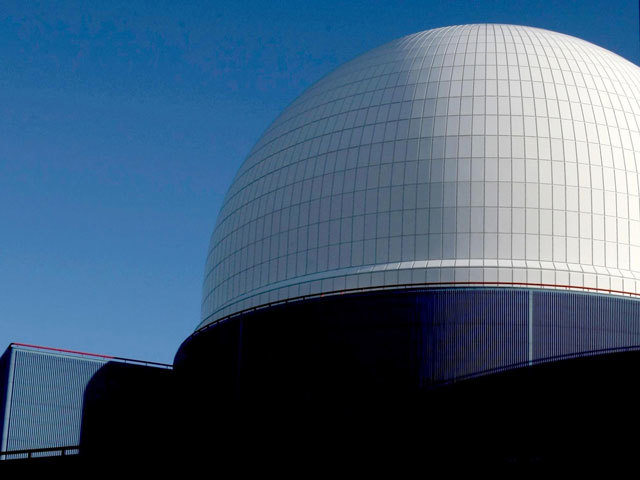 Hundreds of workers at the site of a new nuclear power station face being laid off as preparation work comes to an end ahead of a final investment decision.
Around 400 contract staff are expected to be affected, as French giant EDF Energy completes earthworks, drainage, welfare facilities and roadworks on the multi billion pound project in Somerset.
EDF said it had made good progress on work to finalise agreements which will enable a final investment decision "in the coming months".
The company said it had invested "significantly" in preparing the site, with these works now nearing completion.
"The next phase of work on the site and in the associated developments will require a substantial increase in spending levels, and will begin as soon as the final investment decision has been made," said a statement.
Unions said a 45-day consultation for redundancy had been launched by the company.
Phil Whitehurst, national officer of the GMB, said the news was "devastating", adding: "The problem seems to be the stalled final investment decision.
"This is the second time this process has been initiated by EDF. Questions now need to be answered by the French government-owned company whether they will complete the new build.
"This should now be a wake-up call for the next UK government to take charge, and manage the failing energy policy we have in place.
"We cannot tolerate our energy new-build destiny being managed by companies who are in such disarray on funding when so deep into a project's development. If we do, then the lights will surely go out."
Unite national officer Kevin Coyne said: "The next government will need to resolve the issues facing Hinkley Point as a matter of urgency, so this important project can remain on track.
"The growing energy needs of the UK demand a clear and coherent strategy to provide enough capacity for industry and consumers.
"It is important, therefore, that the final investment decision is made as soon as possible and the announcement today of a delay in that process is disappointing, not least to those who are working on-site preparing the ground."
Recommended for you

Shell 'proposing changes' to Jackdaw after initial plans rejected