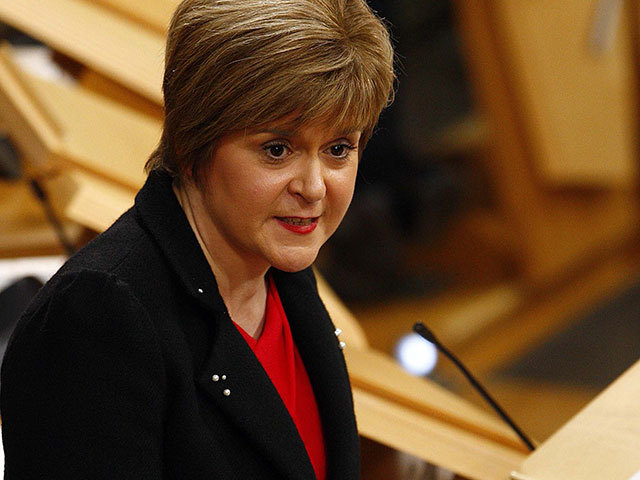 Scotland's first minister has urged the UK Government to reconsider its decision to end subsidy payments for onshore windfarms a year early.
Nicola Sturgeon made clear the Scottish Government's opposition to the move when she met Foreign Secretary Philip Hammond at the British Irish Council Summit in Dublin.
Speaking at the Scottish Parliament, Ms Sturgeon told MSPs the decision was "wrong-headed, perverse and downright outrageous".
She said the Tories had made ending the scheme a general election pledge, arguing windfarms "often fail to win public support and are unable by themselves to provide the firm capacity that a stable energy system requires".
Ms Sturgeon added: "It (the Dublin summit) was an open, frank and constructive meeting with the devolved administrations, UK Government and Crown dependencies where a number of issues were raised.
"I made Scotland's opposition to the UK Government's decision to end onshore wind subsidies clear to Foreign Secretary Philip Hammond.
"This decision threatens £3billion of investment in Scotland and the livelihoods of those who work in the sector.
"I encourage the UK Government to fully consider the potentially disastrous outcomes and see sense by reversing this decision."
Industry body Scottish Renewables has said the Uk Government move could cost billions of pounds in investments.