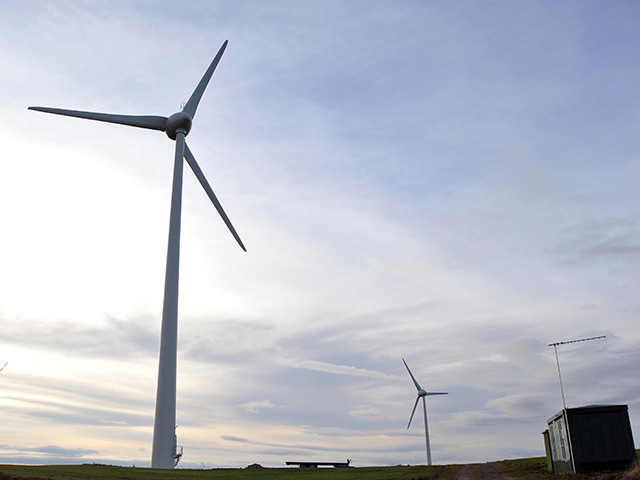 Scottish Energy Minister Fergus Ewing is to chair an emergency summit with the green energy sector today amid concerns about the impact of the UK Government's decision to end a subsidy scheme for onshore wind farms.
Representatives from 130 businesses and communities, who are all affected by the scrapping of the Renewables Obligation, will take parts in the talks.
First Minister Nicola Sturgeon and others in the Scottish Government have already spoken out against plans to end the subsidy payments a year ahead of schedule, while industry leaders Scottish Renewables has warned the move could put up to £3 billion of investment in Scotland at risk.
Speaking ahead of the meeting in Glasgow, Mr Ewing said: "We fundamentally disagree with the UK Government's decision to prematurely end support under the Renewables Obligation for the onshore wind sector and today's meeting is an opportunity to hear about the impact this will have."
He condemned the Tories at Westminster, saying: "This is exactly the sort of meeting the UK Government should have held before making their announcement which ignored the concerns of many businesses, organisations and communities across Scotland.
"There are many communities and companies who have invested significant amounts of money in renewables schemes and have now found the goal-posts have been moved, putting crucial investment and jobs at risk.
"I am keen to listen to their concerns, understand the impact and continue to work together in making representations to the UK Government."
Scottish Renewables chair Patricia Hawthorn, who will open the event with Mr Ewing, said: "We welcome the opportunity for our onshore wind industry members to engage with the Scottish Government in seeking constructive solutions to this very serious issue."
Lang Banks, director of WWF Scotland, said: "With the right kinds of support north and south of the border, Scotland could generate all its electricity needs and more from clean renewable sources.
"However, the recent decision to cut support early for the lowest cost renewable technology threatens to curtail that ambition.
"What is needed most is investment certainty for the renewables industry, the powers for which mainly reside at Westminster.
"However we very much hope that today's summit can help identify other ways forward to ensure this clean energy source can meet its true potential."