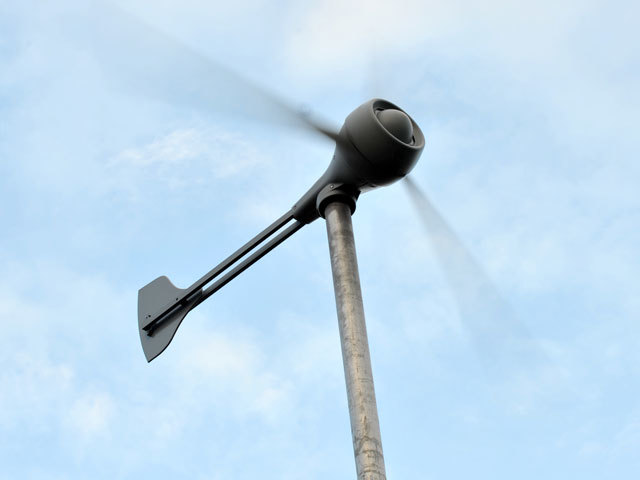 The SNP Government is obsessed with lining the pockets of foreign windfarm developers, according to campaigners who have condemned a summit to be hosted by Energy Minister Fergus Ewing tomorrow.
He will meet representatives of the renewable energy sector in Glasgow where they are expected to vent their anger over the UK Government's decision to end subsidies to the industry.
Mr Ewing's opponents say the main beneficiaries of the turbines built across Scotland are overseas companies.
Highland SNP MSP Mike MacKenzie this week heralded figures from environmental charity WWF Scotland that showed wind turbines generated enough electricity "on average" for the needs of 70% of Scottish homes.
Such data fails to impress former Caithness-based industry watcher and retired engineer Stuart Young. He asked: "Why does Mr Ewing want to ensure that foreigners get Scottish money? Falck Renewables are Italian. Scottish Power is Spanish owned. Most companies represented at Thursday's meeting involve foreign interests. Somebody has to question the motivation of politicians who forever take the wind industry's side against the needs of the Scottish people."
Highland anti-windfarm campaigner Lyndsey Ward said: "The SNP have a green fog descend over them where wind is concerned, rendering them unable to see or hear anything negative about wind, or listen to their constituents.
"Those affected have hopes and dreams dashed by developers and they feel abandoned by a government that, truthfully, only represents the multi-nationals and often absentee landowners. The Scottish Government is a puppet of a wind industry that has brought widespread misery to rural communities."
A Scottish Government spokesman said: "The Scottish Government works with a range of partners in all parts of the energy sector to maintain security of supply, tackle climate change and to deliver to the best possible deal for customers.
"We strongly disagree with the UK Government's decision to close the renewables obligation for onshore wind. This was made without our consent and will have a negative impact on a key sector of the Scottish economy. The proposals have a disproportionate impact on Scotland as around 70% of onshore wind projects in the UK planning system are here.
"Onshore wind is already the lowest cost of all low-carbon options. This, as well as the vital contribution onshore wind makes towards dealing with climate change, means it should be the last option to be scrapped, curtailed or restricted. The industry has estimated it could cost £3billion investment in Scotland and puts as many as 3,000 full-time jobs at risk.
"Scotland is one of the top locations for foreign investment projects outside of London. The Scottish Government will continue to work with partners across the private sector to protect jobs and investment in Scotland."